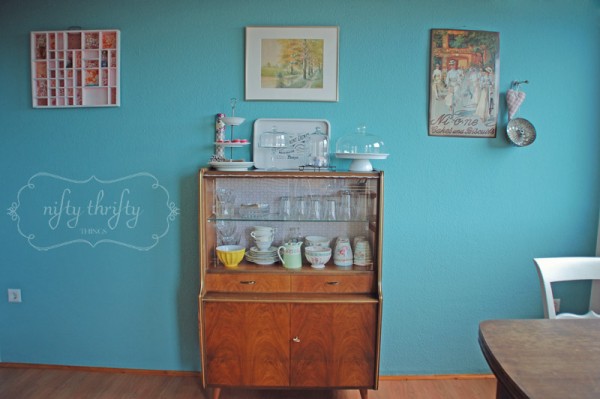 When the hubby and I moved into our little apartment almost 3 years ago, we decided that green was a great color for our kitchen wall. Well, I guess taste can change over time or maybe I have just seen too much of it for the past about 1,000 days. Or maybe that color wasn't the greatest choice to begin with.. Hehe
A couple weekends ago we decided to change it up and bought new paint. I fell in love with the color and love the name — Frozen.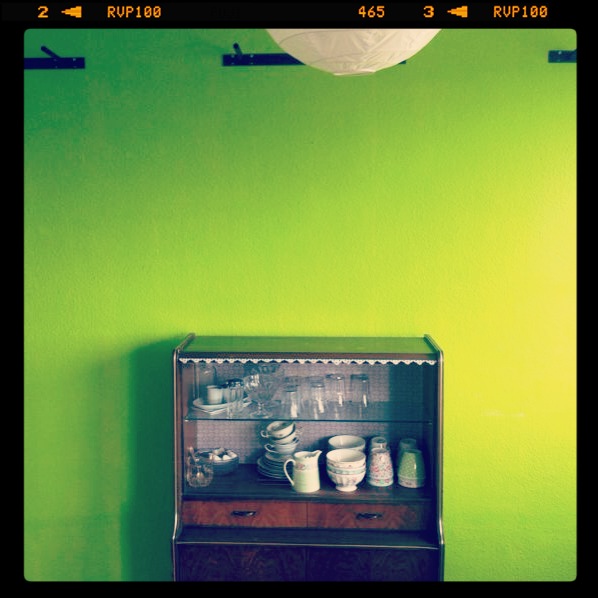 Here's the kitchen wall before the makeover.
It actually wasn't quite as bright as it looks in the picture.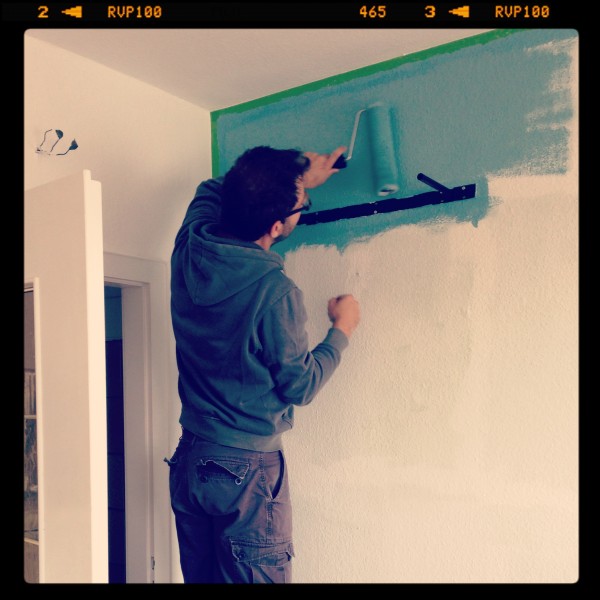 It looks like the hubby did all the work, but I promise: I helped (a little). ;)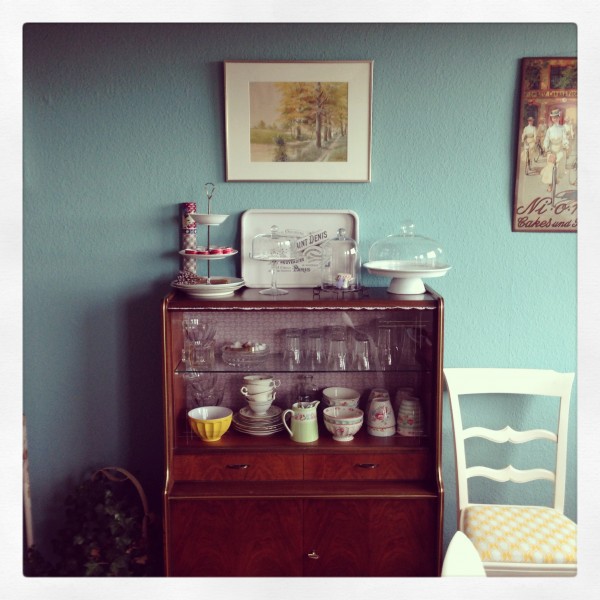 I love the way it looks (for now) and am excited to see in what direction my taste in wall color will change to over the next three years.
What color are the walls in your kitchen?
I'm partying here! ❤