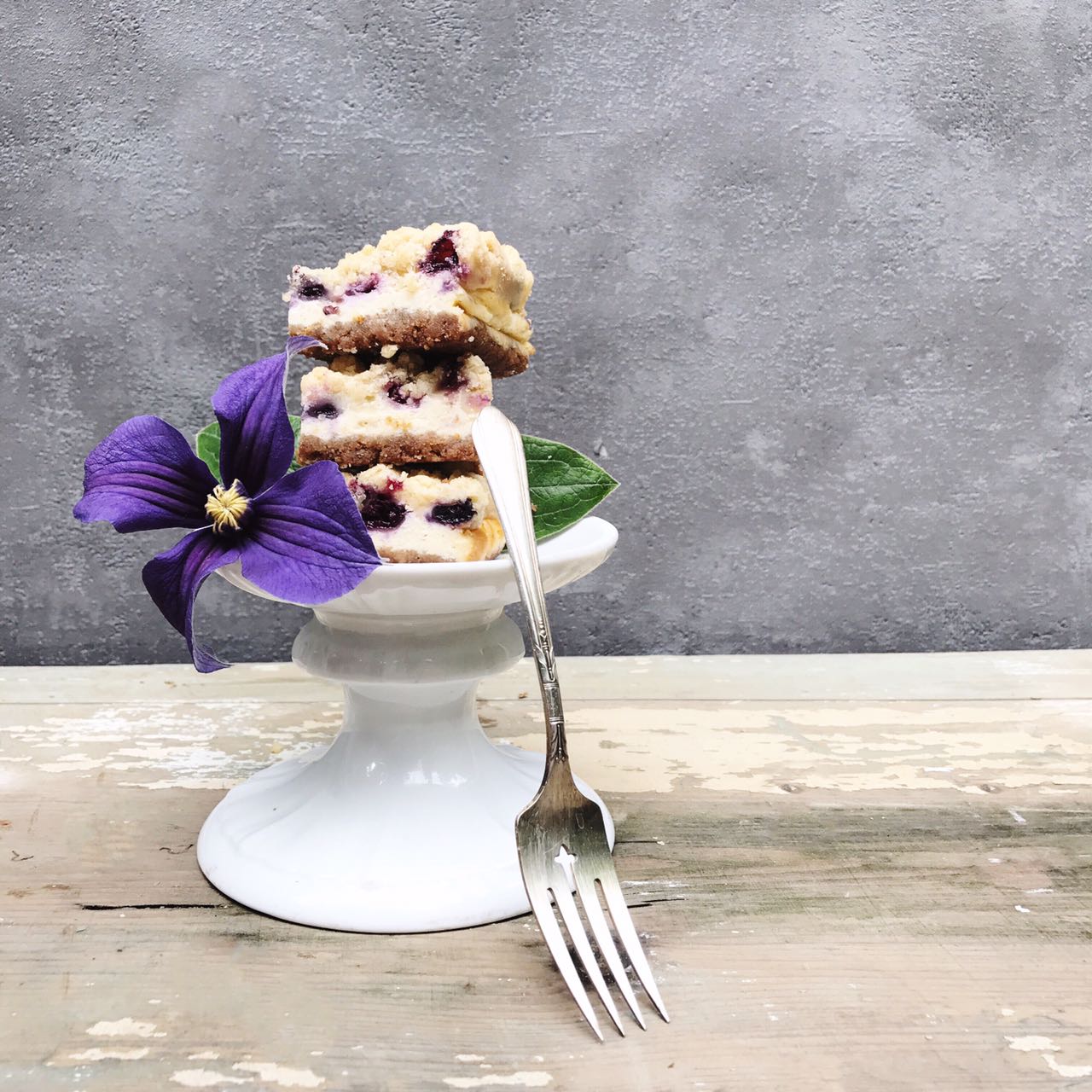 Blueberries and cheesecake are truly a match made in heaven! I love the creamy texture of the cheesecake and the sweet and tart taste of the blueberries. Topped with streusel crumble.. Oh my gosh!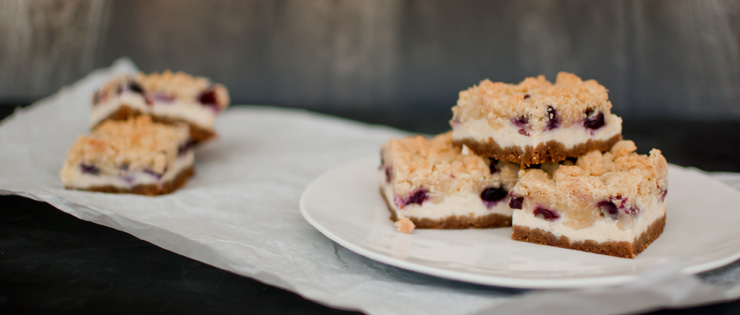 Luckily the recipe is easy and quick to make and it's sure to be a crowd pleaser at any event. Because you cut them into squares, these cheesecake bars are great to bring along to parties, picnics or potlucks (or snack for work — hehe).
I can't wait for the local blueberry fields to open up for picking, so I can pick huuuuge buckets of blueberries and bake looooots of cakes with them! ;)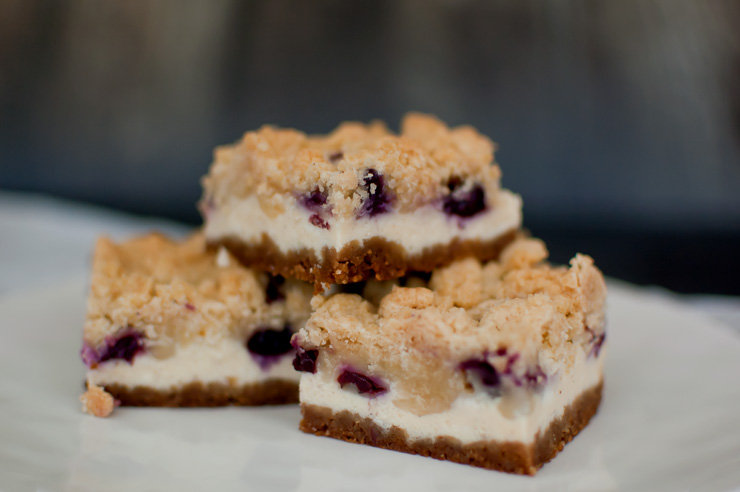 Ingredients

Crust:


9 biscoff cookies

9 graham crackers

4 tbsp. (½ stick) butter, melted


Filling:


12 oz. cream cheese, room temperature

½ cup sour cream, room temperature

½ cup sugar

2 eggs, room temperature

½ tsp. salt

1½ tsp. vanilla


Blueberries:


1 cup fresh blueberries, rinsed and patted dry

2 tsp. sugar

2 tsp. all-purpose flour

1 tbsp. fresh lemon juice


Crumble topping:


1 cup flour

½ cup brown sugar

7 tbsp. butter, cold
Instructions
1
Preheat oven to 325 degrees and line a square baking pan with parchment paper.
2
Place the cookies in a zip-close bag and run a rolling pin over it a few times till they are fine crumbs. Pour the butter into the bag and mix it up until all crumbs are coated with butter. Spread into the pan in an even layer and press flat to the bottom of the pan. Bake in oven for 10 minutes.
3
Combine the blueberry ingredients, toss gently and set aside.
4
In a bowl, combine all ingredients for the crumble topping and set aside.
5
In a mixing bowl, beat together cream cheese, sour cream and sugar until blended and smooth. With the mixing speed on low, first add vanilla and salt and then add one egg at a time and blend until incorporated.
6
Pour the cheesecake batter over the slightly cool crust. Smooth it out with a spatula so it's even and carefully top it with the blueberries.
7
Sprinkle the crumble on top and place in the oven for about 60 minutes or until the cheesecake has set and the topping is golden brown in color.
8
Remove from oven and let cool at room temperature before placing in the fridge for at least 3 hours.