Chocolate Ombre Pancake Tower — deliciously & pretty!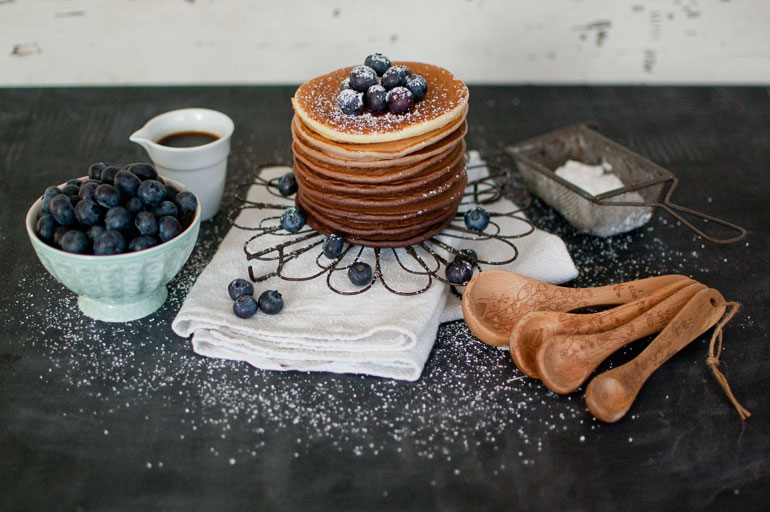 One of my favorite things about Sundays are pancakes. I love the smell of pancakes on a Sunday morning. Well, actually I love the smell on any day. ;)
I've been using this recipes for years now and even though whipping up the egg whites is an additional step (and you end up with another dirty bowl — yikes!), it's definitely worth it. These pancakes are SO delicious!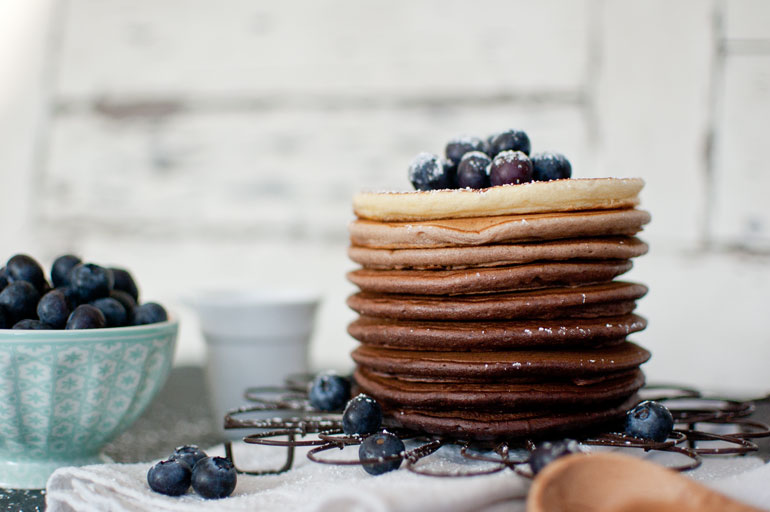 The last time I made pancakes, I felt a little adventurous and made a chocolate ombre pancake tower. This little stack of pancakes is not only pretty to look at, it also tastes delicious. Topped with some powedered sugar, syrup and blueberries.. Yum!
Do you have a Sunday morning (or noon ;) ) breakfast tradition?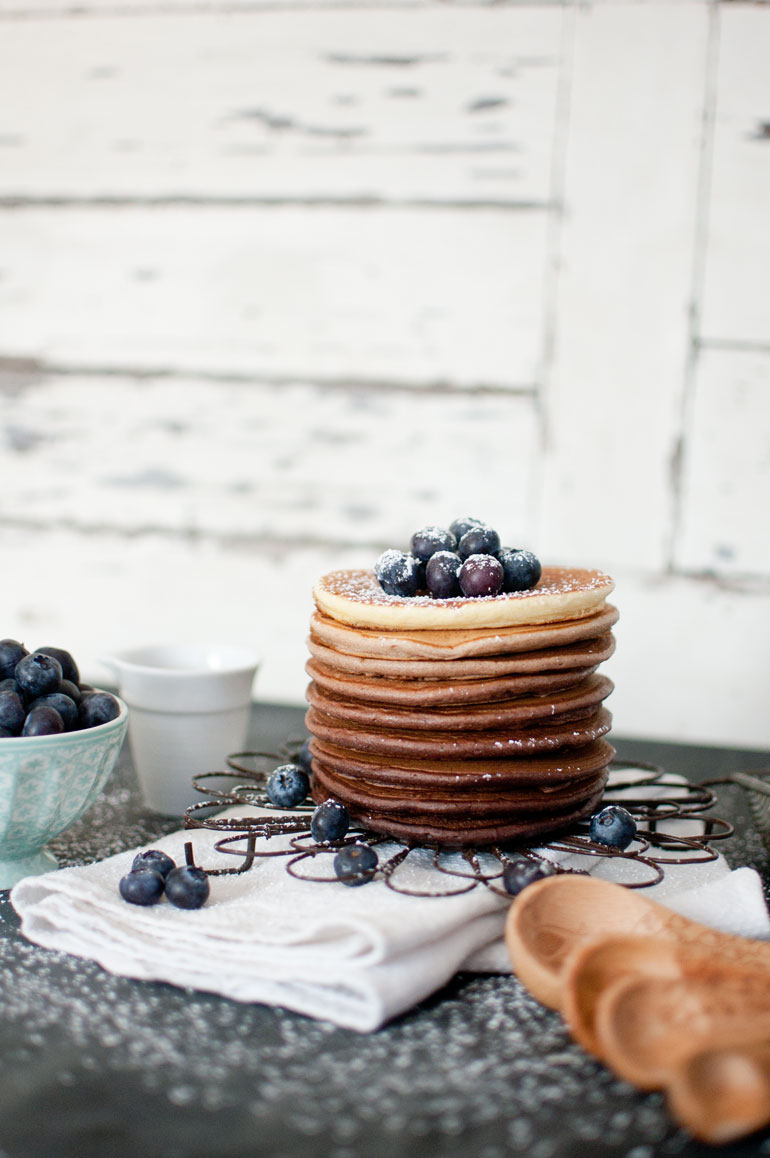 Ingredients
2 cups flour

1 tbsp. baking powder

1⁄4 tsp. salt

3 tbsp. sugar

4 egg yolks

4 egg whites

1 1⁄4 cups milk
1⁄2 cup vegetable oil

dutch chocolate powder
Instructions
1
Mix all the dry ingredients together.
2
Add egg yolks, milk and oil and mix well.
3
Beat egg whites until stiff in a separate bowl.
4
Fold the egg whites into the batter.
5
Bake the pancakes in a non-stick pan.
6
After every pancake, mix in 1 tbsp. dutch chocolate into the batter to create the ombre look.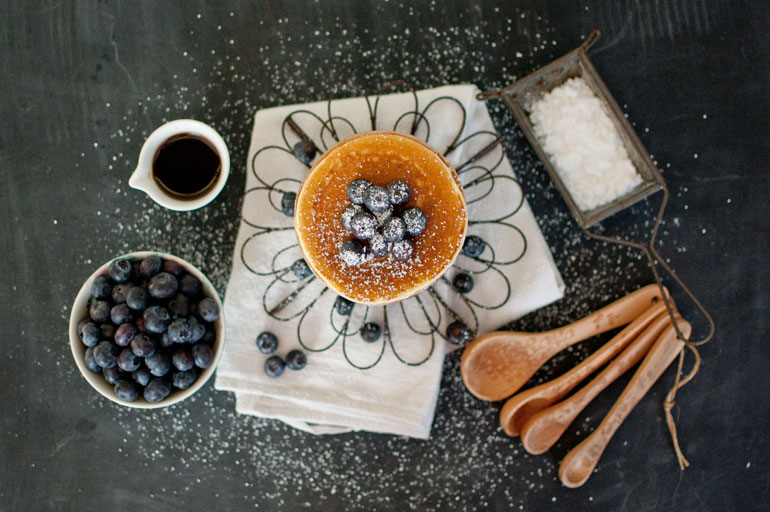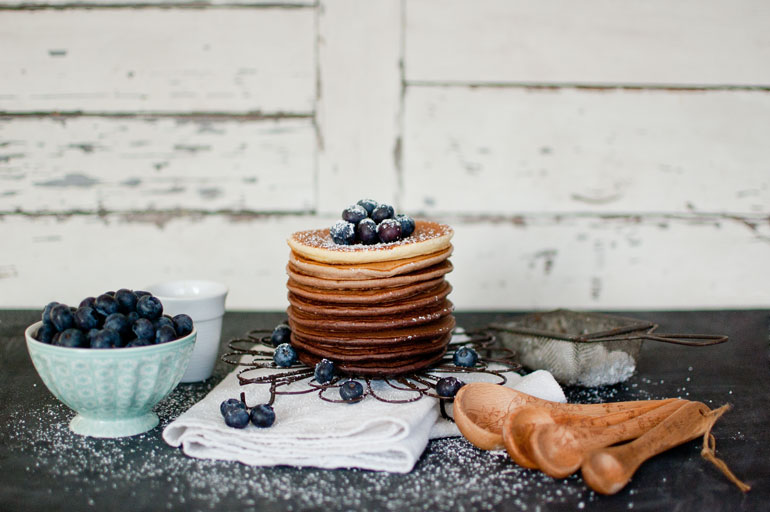 ❤ I'm partying here:
The Creative Circle, Creative Inspirations Linky Party, Artsy-Fartsy Link Party,
Your Whims Wednesday, Wow Me Wednesday, Wonderful Wednesday, Pin Junkie Pin Party,
Home Matters, Funtastic Friday, Chic on a Shoestring, The Handmade Hangout,
Share it Link Party, Show and Tell, Too Cute Tuesday, The DIY Dreamer