Little Easter Egg Bunnies — DIY decor for the Easter brunch table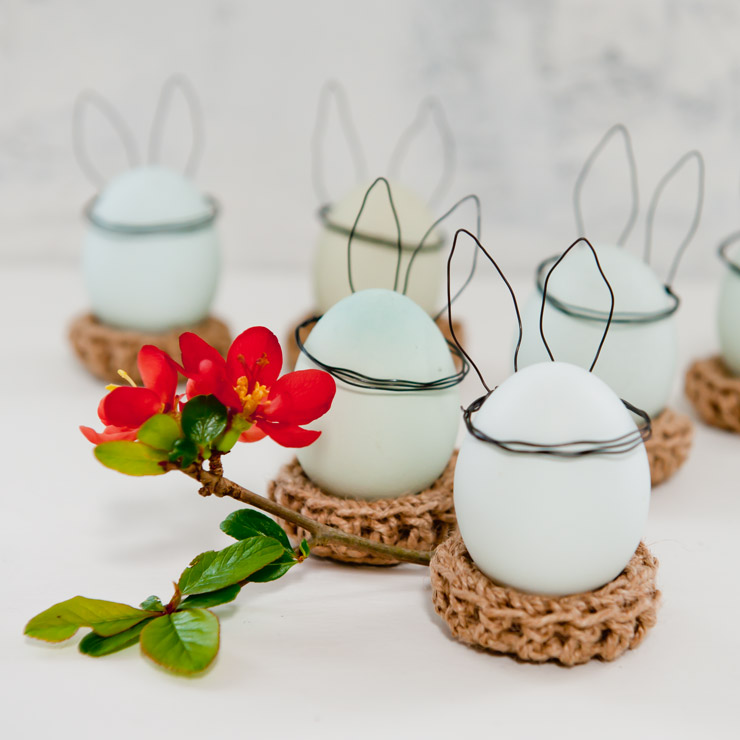 Last week, Ella and I spent two nights at Oma's (my mom's) house, so she could watch the little one for the two following days, while I had to go to work.
One of the evening, while Ella was deep asleep, we got a little creative and prepared some Easter decorations for our Easter brunch next week.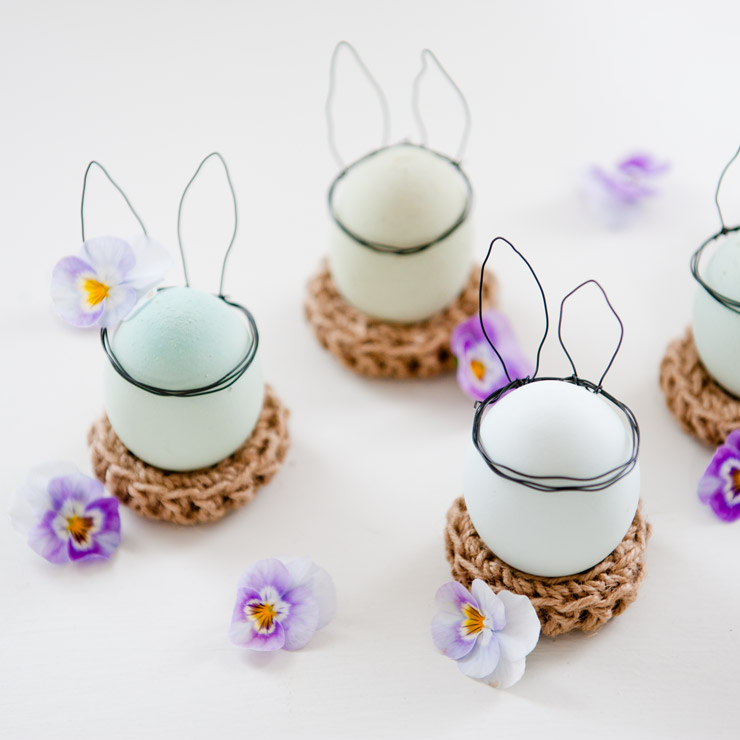 For the nests, we crocheted with jute string:
sc = double crochet
hdc = half double crochet
sts = stitches
Round 1: Make a magic ring. Work 6 sc into the ring. (6 sts)
Round 2: Work 2 sc in each stitch around. (12 sts)
Round 3: Crochet 1 sc into the first stitch, then 2 sc in the next. Finish the round this way. (18 sts)
Round 4: Crochet hdc one round. (18 sts)
Round 5: Crochet sc for the last round. (18 sts)
Fold in the last round to create the nest.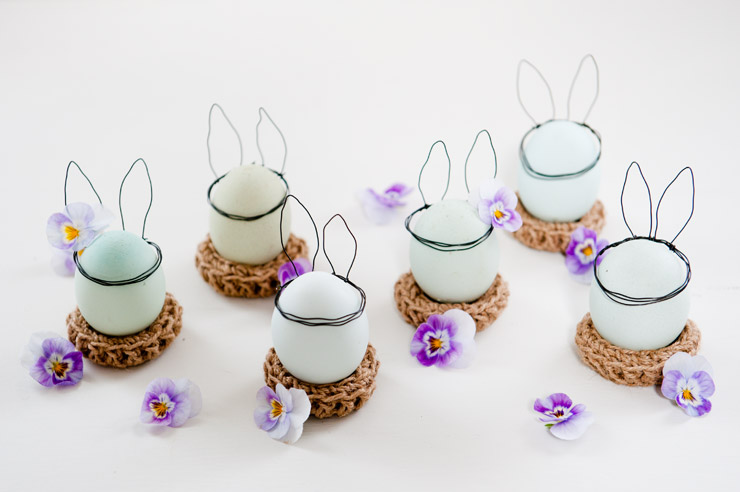 For the rabbit ears we used black wire and bent it to fit onto the eggs.
And the little Easter egg bunnies are ready to decorate the Easter table.