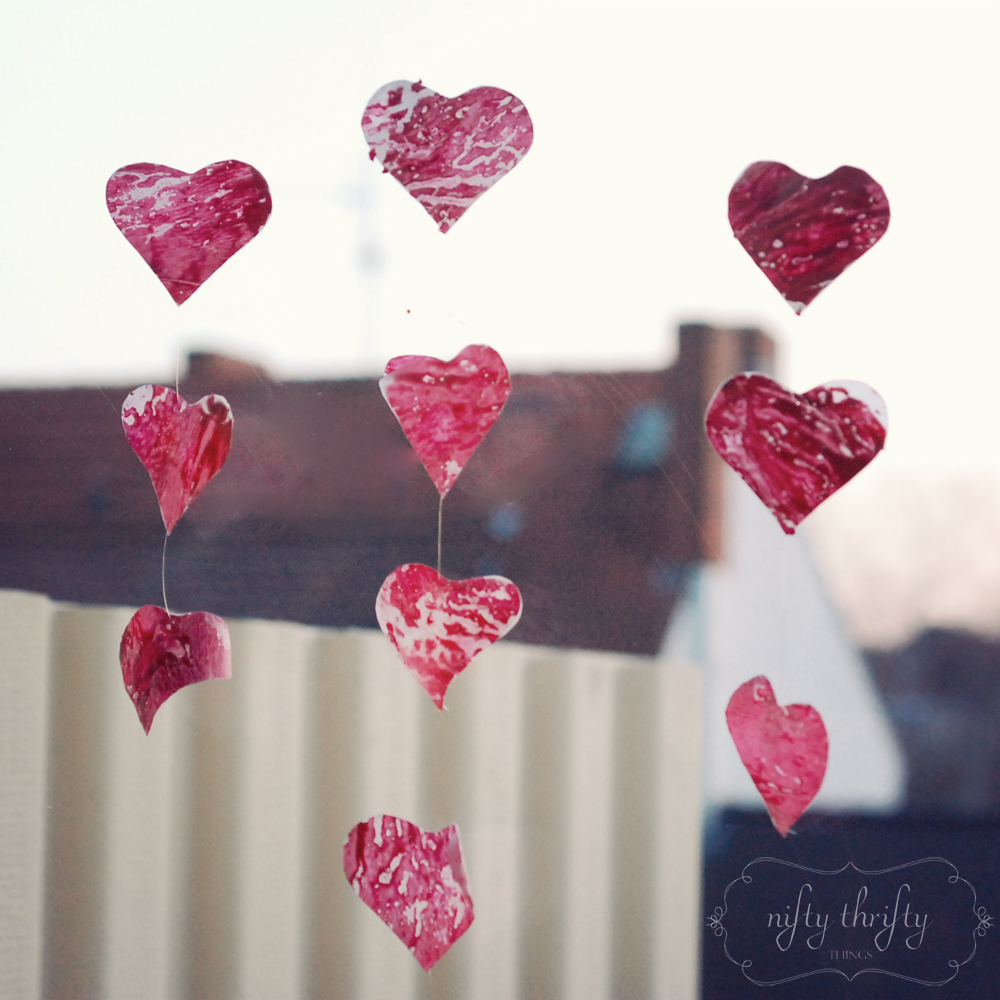 A little while ago I saw these cute "stained glass" crayon hearts over at Little Birdie Secrets. They're easy and quick to make (which is a must for my projects!) and of course nifty and thrifty. ;)
While they still turned out quite cute, I had one little problem. I couldn't find any wax paper here in Germany and resorted to normal parchment paper.. Well, I learned that you actually need the wax in wax paper to make the hearts stick together better. So, make sure to get the waxed version and you'll get better results that I did. ;)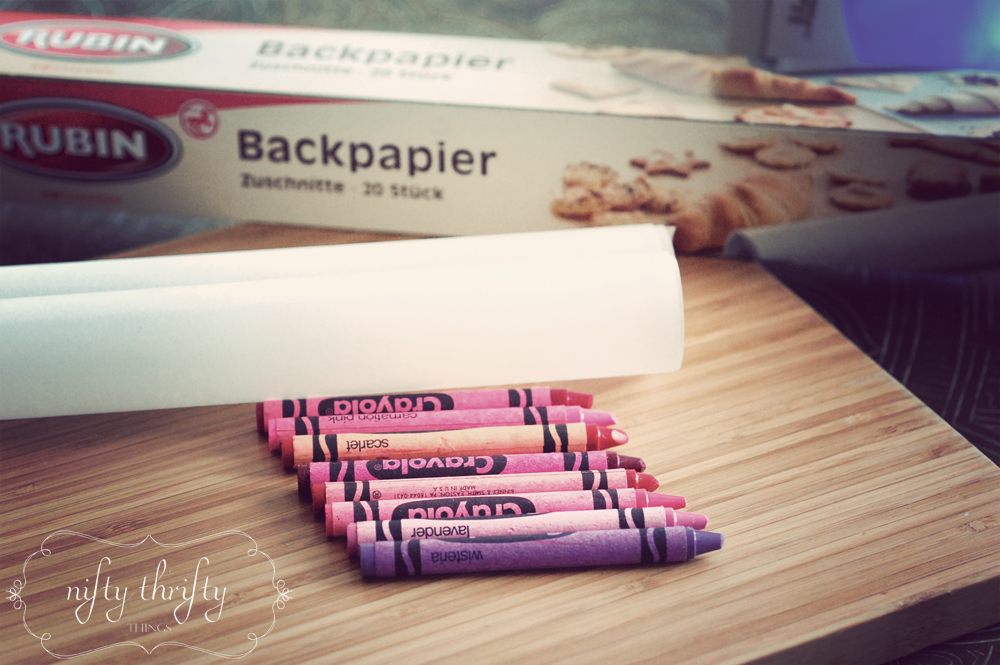 What you'll need:
Wax paper
Crayons in pinks, purples and reds
A pencil sharpener
An iron
Newspaper or paper towels to protect your ironing board
Cookie cutters and a pencil for tracing the hearts
String or thread for hanging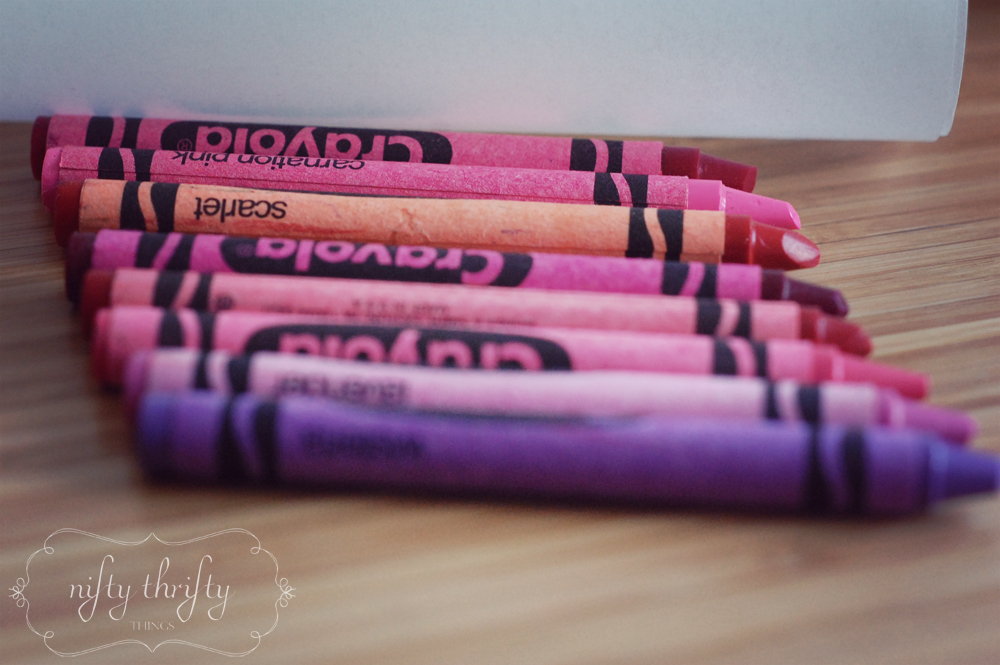 How to:
Fold a piece of wax paper in half.
Shave the crayons with a pencil sharpener and deposit evenly on one half of the wax paper.
Fold the other half of the paper over the shaving.
Seal the edges by folding them over.
Cover your ironing surface with old newspaper or paper towels, so the crayons don't seep through onto your ironing board or iron.
Iron over the paper with low to medium heat and stop when all the crayon shavings have melted.
Let cool for a couple minutes.
Trace and cut out hearts (or any design that's not too intricate).
String the hearts with thread or string.
Hang in front of your window, so the sun can shine through the hearts into your room.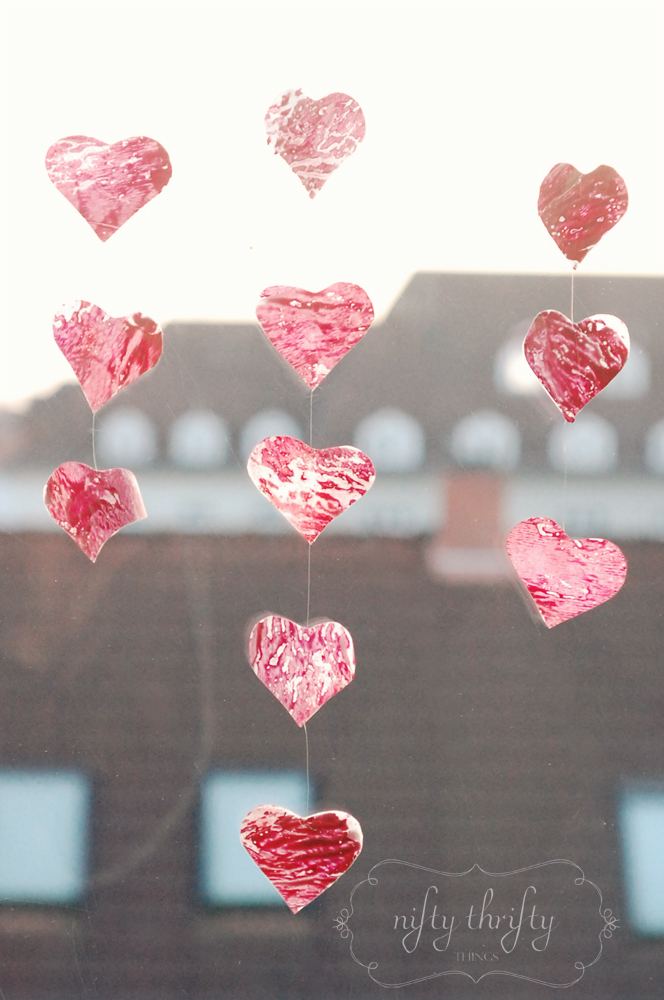 Even though mine didn't turn out that great, I still wanted to show them to you. Because for one, projects sometimes fail don't go as planned. Secondly, I am confident that it will turn out better for you if you have access to wax paper. :)
I'm partying here! ♥