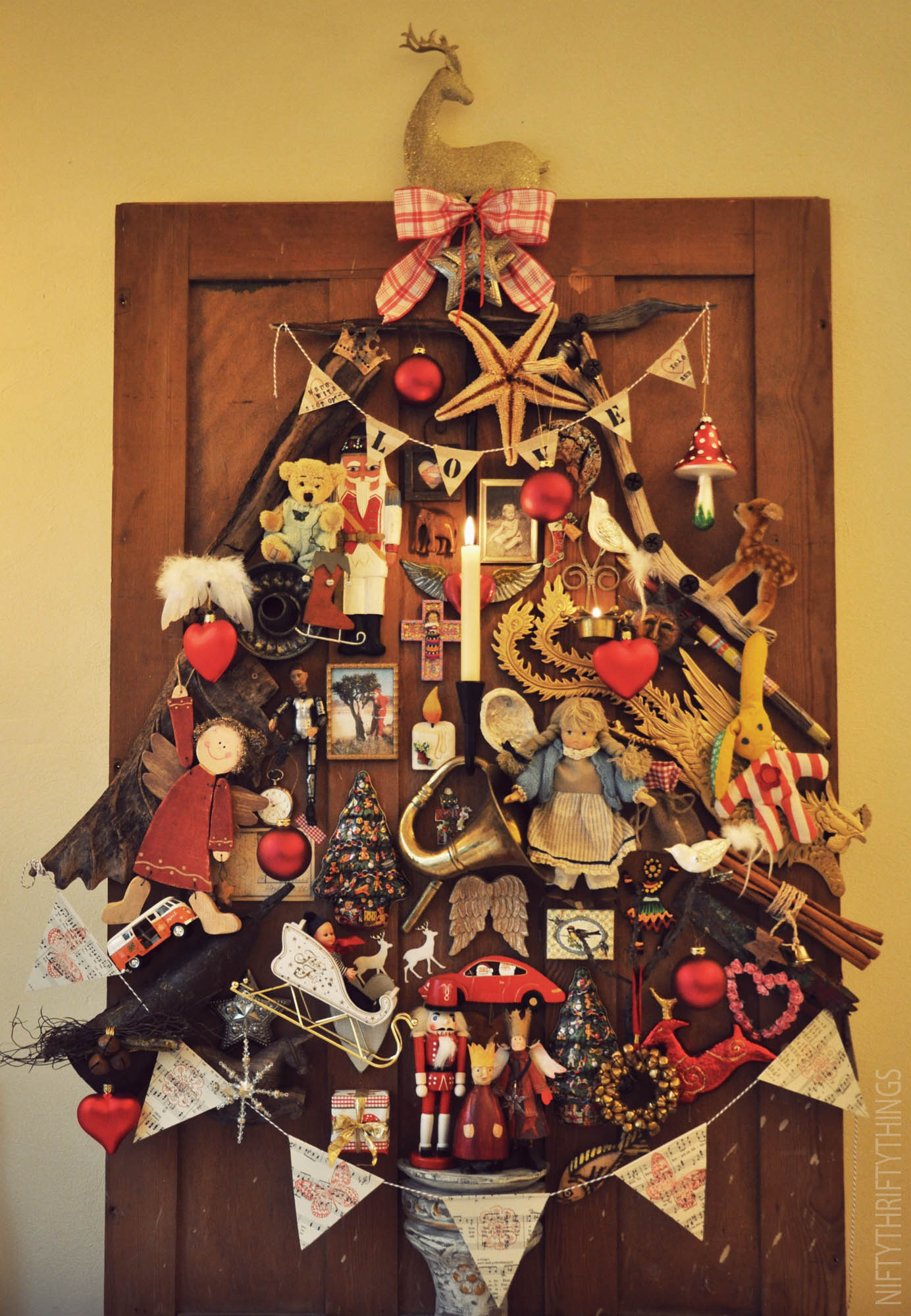 Christmas is just around the corner and everybody's busy, trying to get everything ready for the big celebrations. Are you all set yet?
If not, I have a nifty, thrifty and quick solution for a Christmas tree for you! ;)
My mom put together this one-of-a-kind Christmas tree with things she found around her home. Her house is really small and it is hard to fit in a nice-sized Christmas tree, so this idea is perfect for her cozy space. Plus, it's portable, doesn't shed needles and you don't have to throw the tree out after Christmas — just find a nook and store it for next year.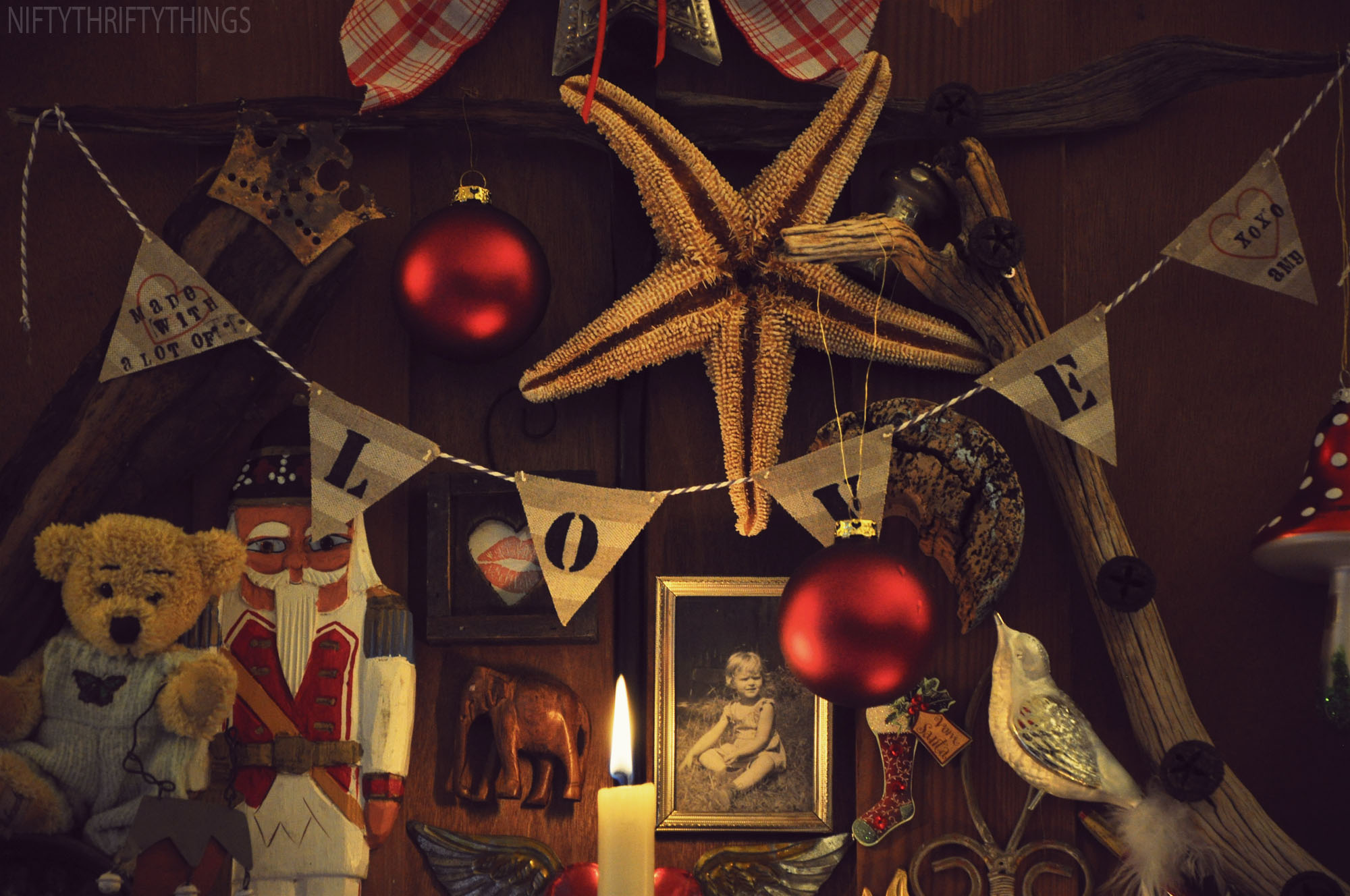 A lot of the the "ornaments" are attached with memories.
. . the postcard was sent to my great-grandma by her mother in 1923
. . the metal drawing doll was my great-granpa's — he was an illustrator and designer and practiced drawing human motions with its help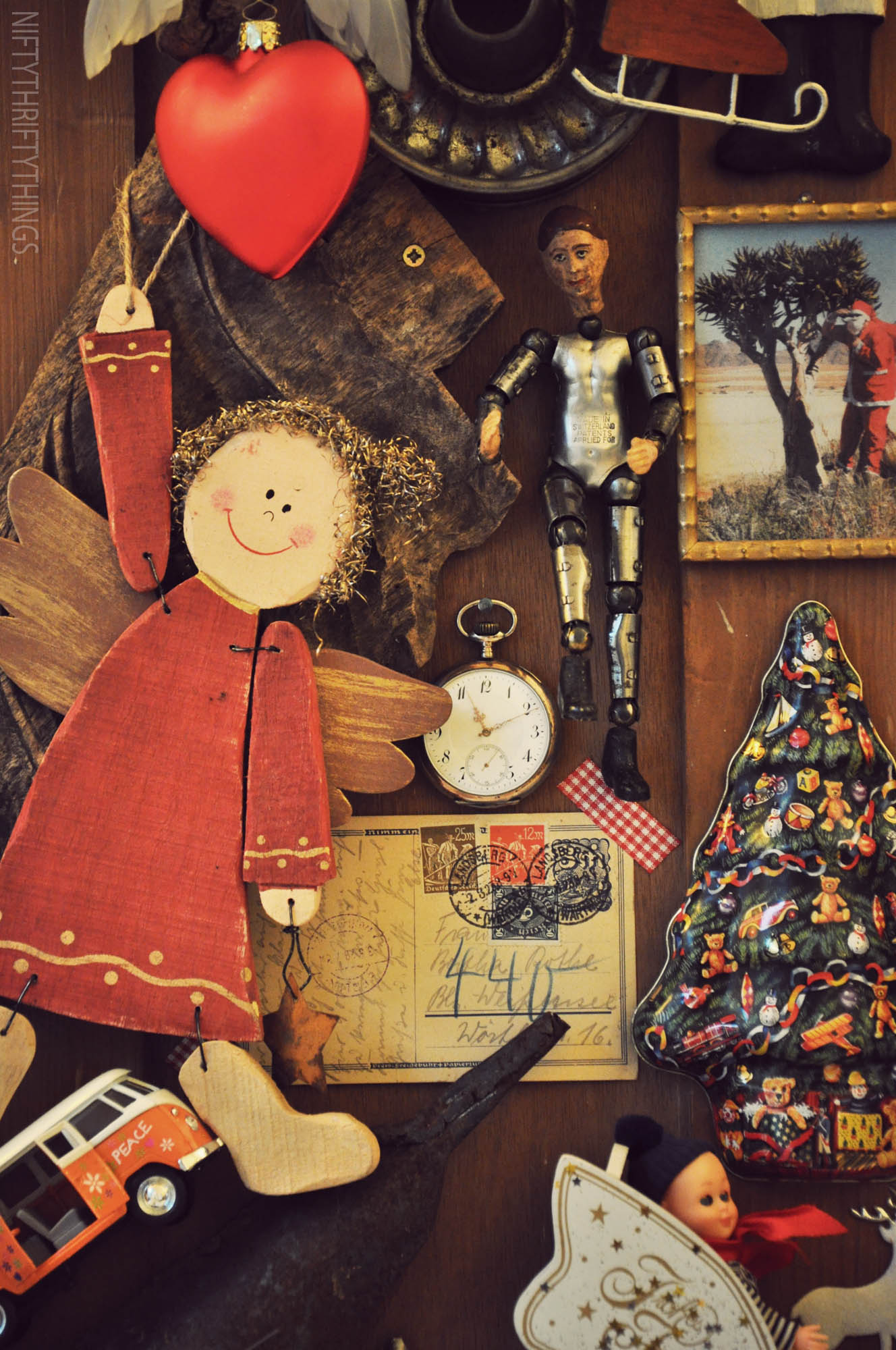 . . the photograph is of my mom when she was two years old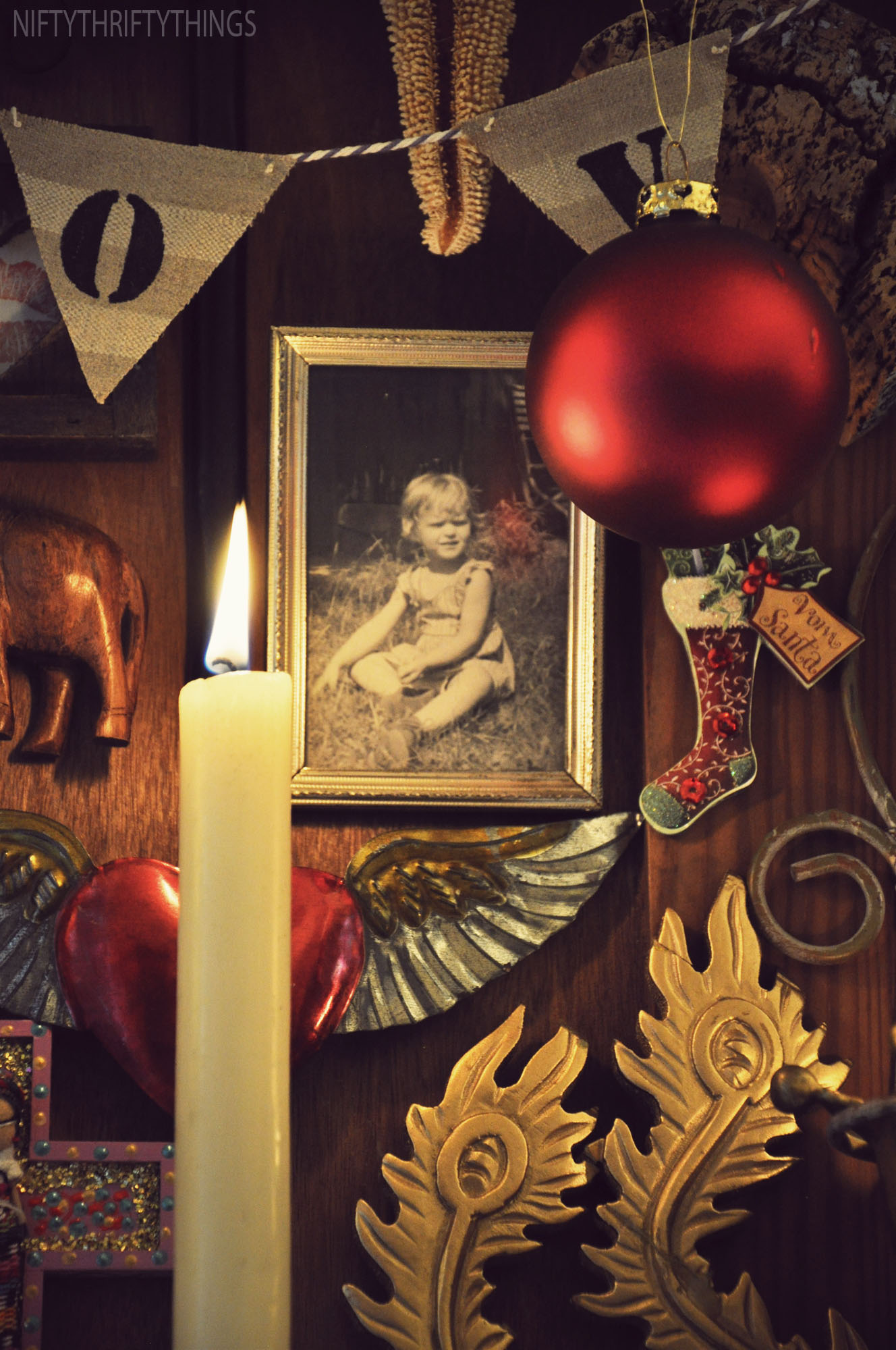 My mom just recently started writing her own blog, in German — but she says you're more than welcome to still take a peek and leave a comment, even if you don't speak the language. :)
If you want to visit her, this is her cute new blog:
einfallsreich
(meaning inventive)