As some of you may know, Wednesday's is my mom's and my craft day. If we find the time, we get together to brainstorm about new project ideas, chat, drink tea and create.
Just in time for New Year's we made some party poppers to give away to friends and family.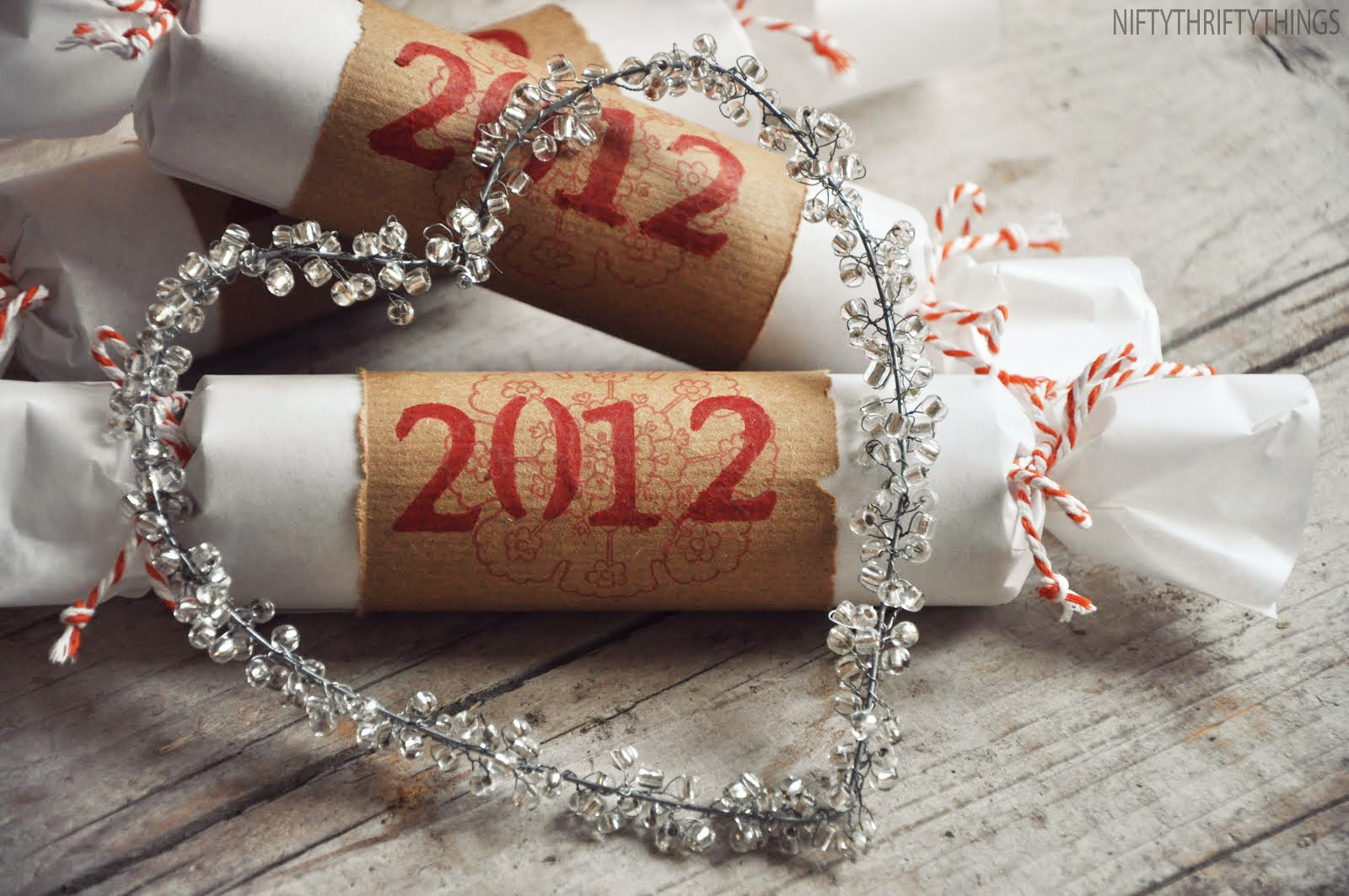 What you'll need:
parchment paper
packing paper
paper tubes (paper towel/toilet paper roll or empty wrapping paper tube)
twine
stencils
scissors
tape
sewing machine
candy and/or other goodies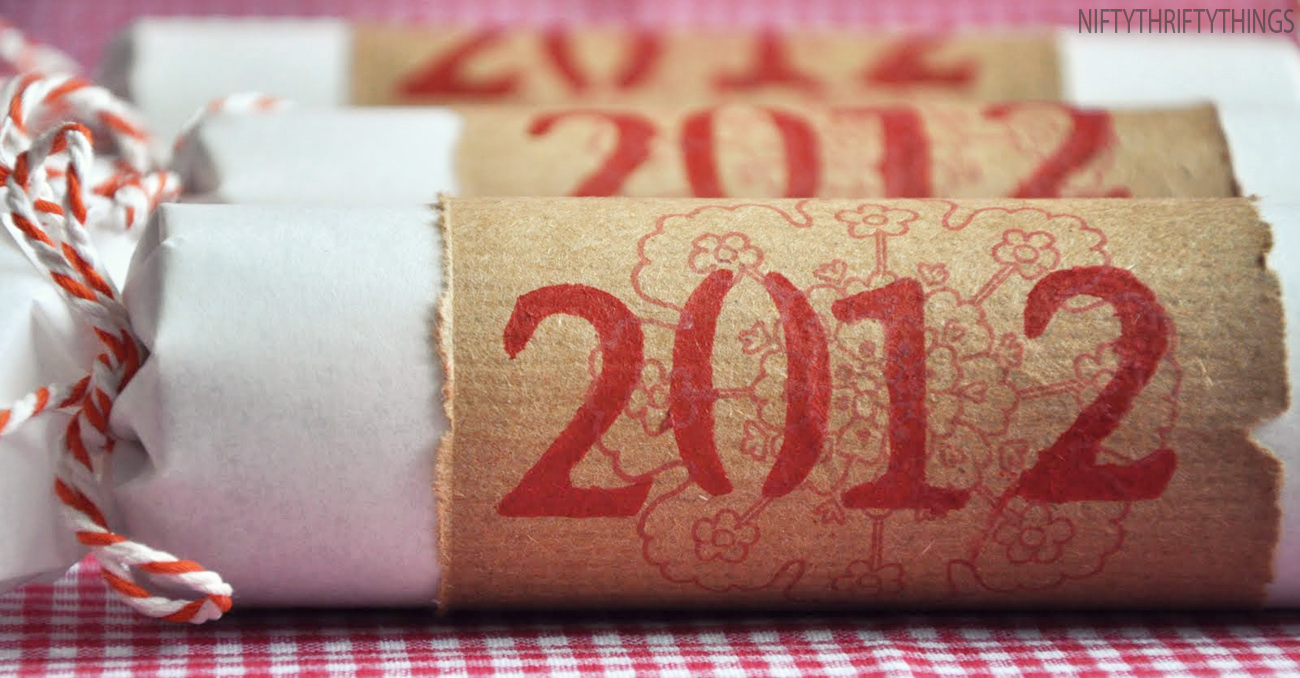 How to:
Cut the paper tubes into evenly long pieces.
Cut the tube pieces in half.
Cut the parchment paper to size and perforate in the middle with a sewing machine. (to help the popper pop in half easier)
Roll the tubes up in the parchment paper and tie on side shut with the twine.
Fill the tubes with goodies. We filled them with chocolate, little golden paper stars and tea bags (as a symbolic wish for the new year; the names are loving, harmony, ..).
Tie the other side shut with twine.
Print or write the year on a piece of packing paper (it needs to be long enough to tie around the tube once) and decorate with stamps or other things.
Attach the banderole around the tube.
Happy New Year everyone! I hope you'll have fun celebrating the upcoming year and that it'll be filled with joy, love and happiness! Hugs to you!