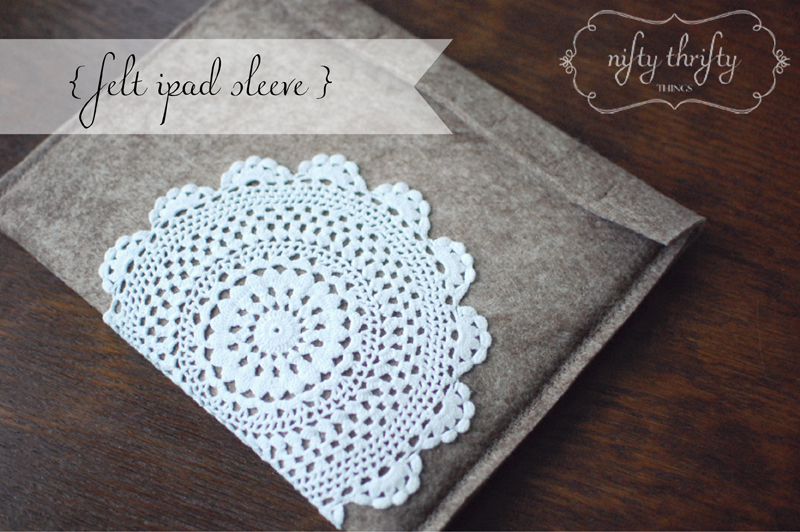 A couple months ago (after dreaming about it for about a year) I finally caved in and bought an iPad. I kind of justified the purchase by getting it as a treat for starting a new job and I have to say: I LOVE it!
All it needed was a little home to live in while I'm not there. So I bought some felt at the craft store and used a doily that I had purchased during one of the visits to the flea market back in summer. All in all it cost me about $2.50 to make. Have I told you that I love nifty & thrifty (and quick & easy!) projects?! ;)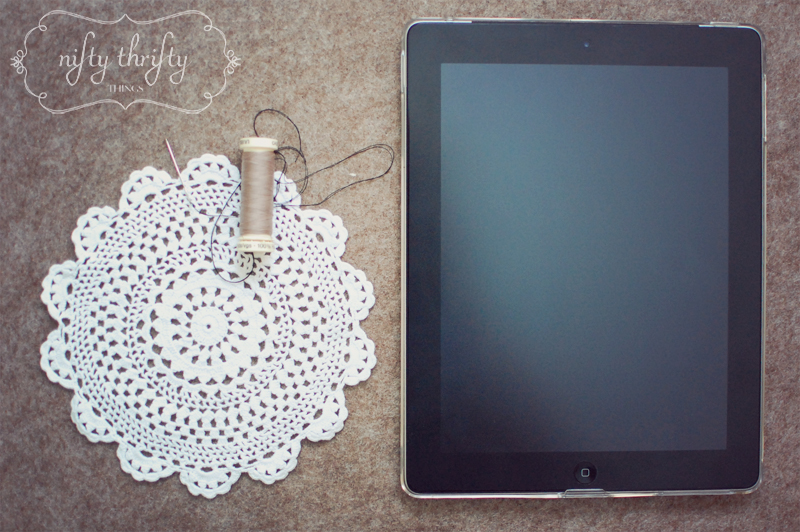 What you'll need:
felt in your choice of color
crocheted doily
velcro
thread
sewing machine
scissors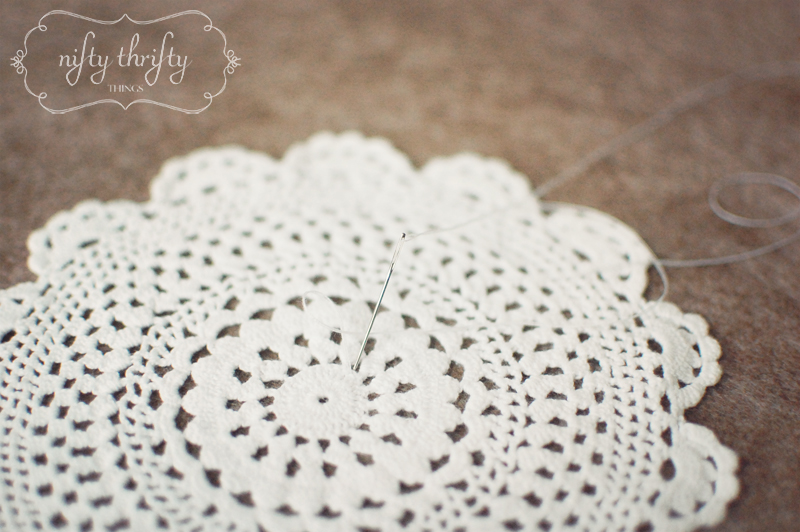 How to:
Cut the felt to size.
Width: 10 1⁄2 in (26,5 cm); Height: 17 3⁄4 in (45 cm).
Sew the doily onto the felt (using thread in the color of your doily).
Fold over the felt, leaving 2 in (5 cm) on top for a flap.
Sew the two sides shut. I used a fancy cross stitch, just to make it more sturdy, but you can use any stitch really.
To finish the project, sew velcro on the flap and front of the sleeve.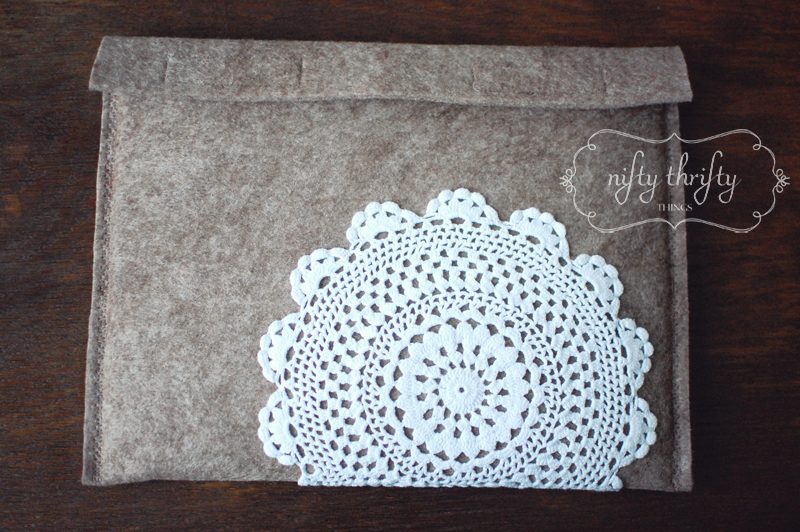 I'm partying here! ❤