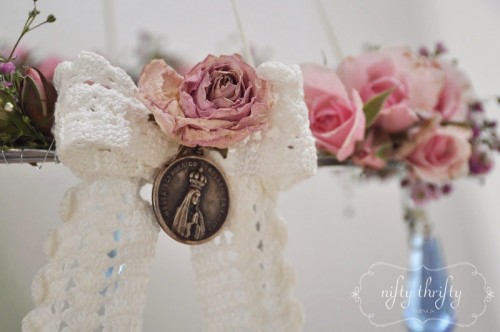 Last week was crafting time with my mom again and we created two nifty, thrifty DIY chandeliers, made of old wire hangers.
It's an inexpensive and easy craft to bring Spring inside your home!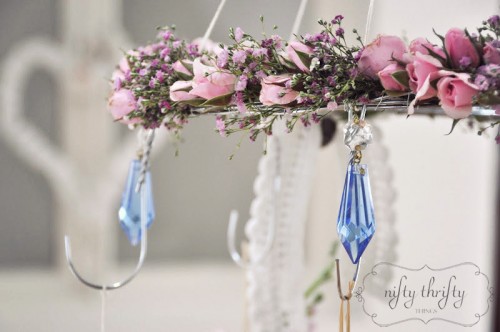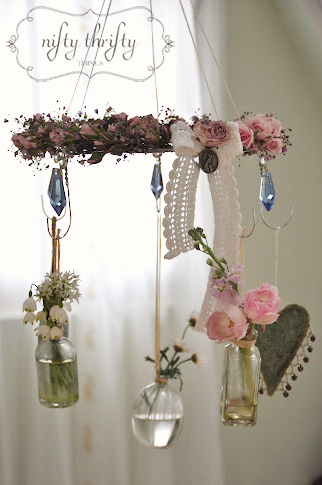 What you'll need:
5 wire clothes hangers
pliers
string
flowers
fabric
decorations, like little vases, electric tea lights, ribbon, or, or, or.. ;)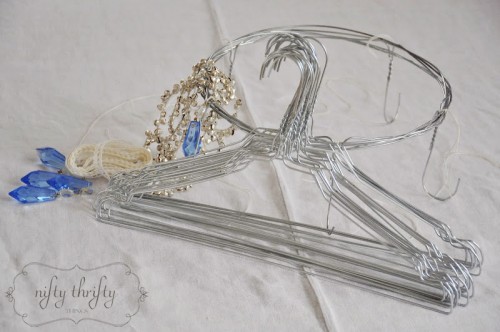 How to:
Pull on the straight part of the wire (where a pair of pants would hang), as shown in the picture below.
Turn the hook in a 90° angle to the shape.
Create a circle(-ish) shape out of each of the 5 wire clothes hangers, using the pliers.
Lay the rounded hangers on top of each other and space the hooks out evenly.
To attach the wires to one-another , "weave" the hangers until you have a sturdy structure.
Now, decorate them with what you have on hand.
— For our first chandelier, we used thin floral wire to attach some flowers and greenery to the fixture.
— Our second chandelier is made of strips of scrap fabric, that are attached by tying them in knot around the wire.
After decorating the top part of the chandelier, hang little vases or electric tea lights from the hooks
To hang the chandelier, attach a string to each of the 5 parts where the hook meets the rounded wire.
Gather the five strings together in the middle and secure them by tying a little loop to hang the chandelier on.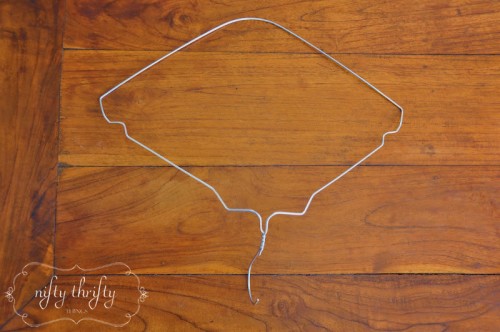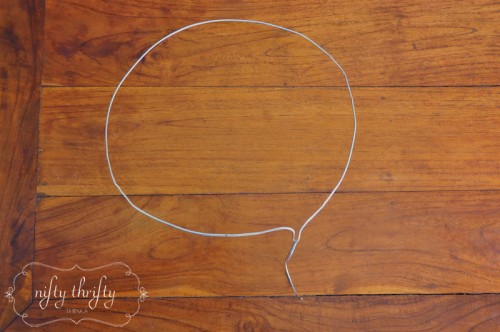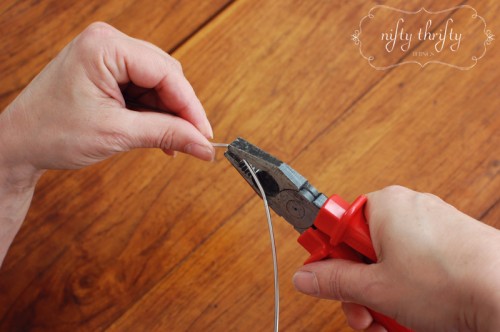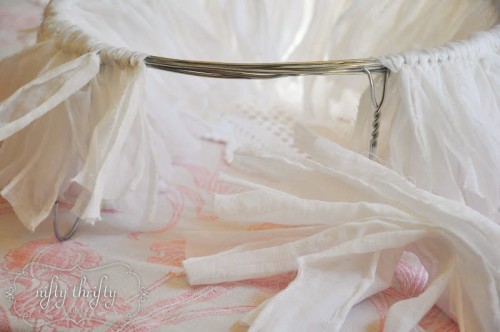 I'm partying here! ♥