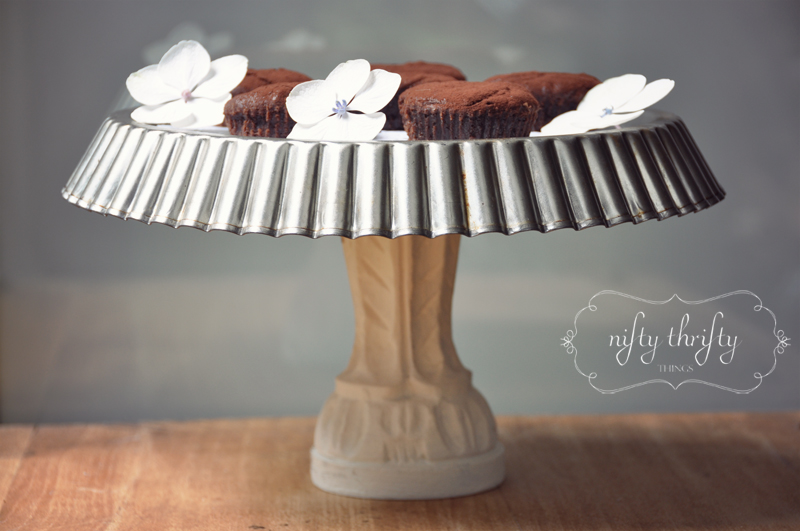 When I found this tart pan (for 50 cents) during our last visit to the flea market, I was instantly reminded by Victorias great tutorial on Vixen Made and it inspired me to make my own cake stand. My mom loved the idea and we got to work right after we carried home our loot. ;)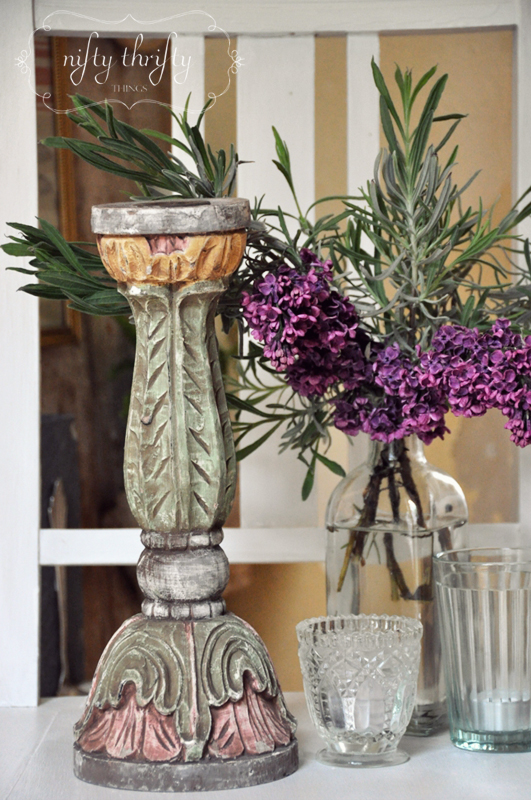 My mom had found a pair of candle holders during a previous visit to the flea market, and had already used chalk paint to whiten them for a project.
They were perfect, with just one little flaw: They were too tall. So, we didn't think about it long, but grabbed a saw and got to work!
What you'll need:
old tart pan
candle holder
hot glue gun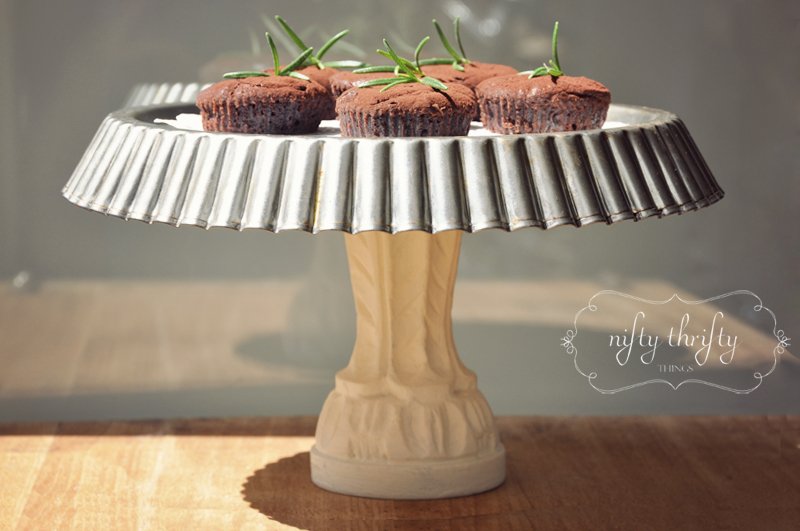 How to:
Use the hot glue gun to attach the candle stick to the tart pan.
Done! ;)
If your candle stick is too tall and is made of wood, like the one we used, you will also need a saw to cut that thing in two.
Pretty easy and straight forward. But with a nice result, I think! ;)
I'm partying here! ♥