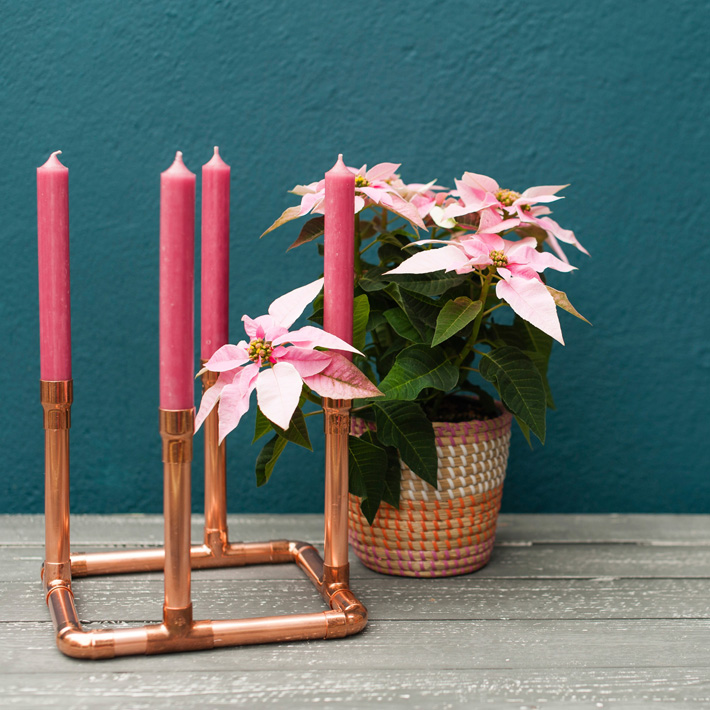 Finally my Mom and I found some time to craft together again. It's not that easy with a little baby (especially if grandma wants to have some Ella-time ;) ).
Last week the time had finally come: We met up at my mom's (together with Ella & Mr. Nifty), made a quick trip to the hardware store, fed the little one for lunch and sent her off for a walk with her dad.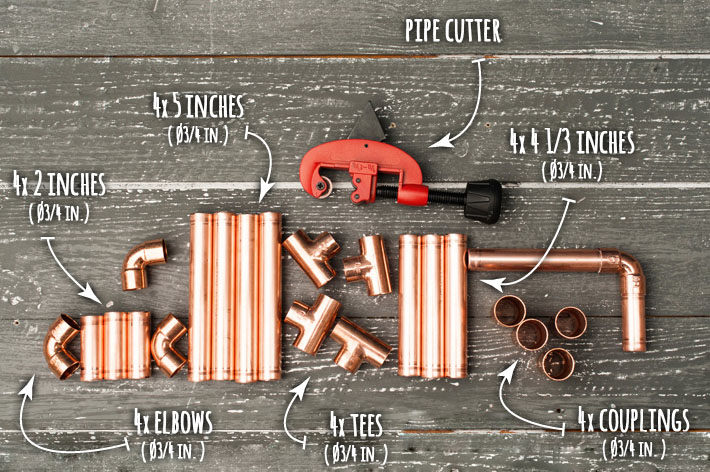 We quickly cut the pipe into pieces and started with assembling everything.
To put together the candle holder, we stuck a 4 1⁄3 and one 2 inch pieces into either side of the tee (x4) and then connected all four side with the elbows. Then we put the couplings on each 5 inch piece of pipe and set them on each of the tees. Done!
Well, almost. All of this needed to be made a little more sturdy. With metal glue (dried overnight) all pieces are held together securely.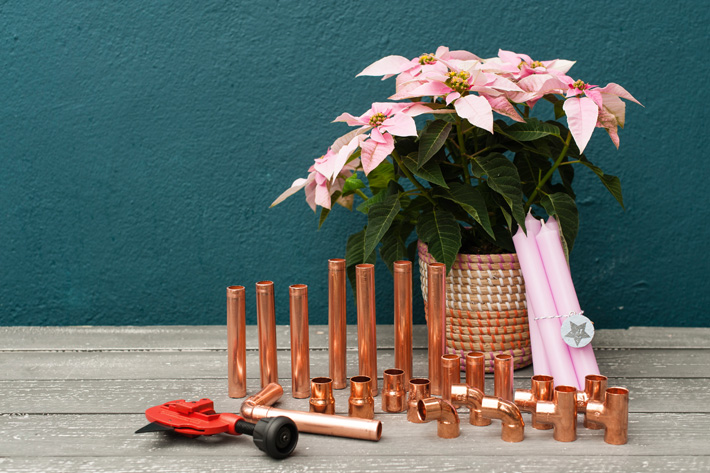 Of course the candle holder is pretty to look at all year round, but with the right decorations it also makes for a beautiful advent wreath.
❤ I'm partying here:
Wow Me Wednesday, Your Whims Wednesday, Mittwochs Mag Ich, The Creative Circle,
Creative Inspirations Link Party, Artsy-Fartsy Link Party, Creative Ways Link Party,
The Handmade Hangout, Pin Junkie Pin Party, Handmade on Tuesday, DienstagsDinge,
TOO Cute Tuesday, The Inspiration Board, Share It Link Party, A Little Bird Told Me Link Party,
The DIY Dreamer, The Crafty Corner Link Party, Funtastic Friday, Freutag,
Link Party Palooza, Dare to Share, Flaunt it Friday, Saturday Sparks Link Party,
Bouquet of Talent Party