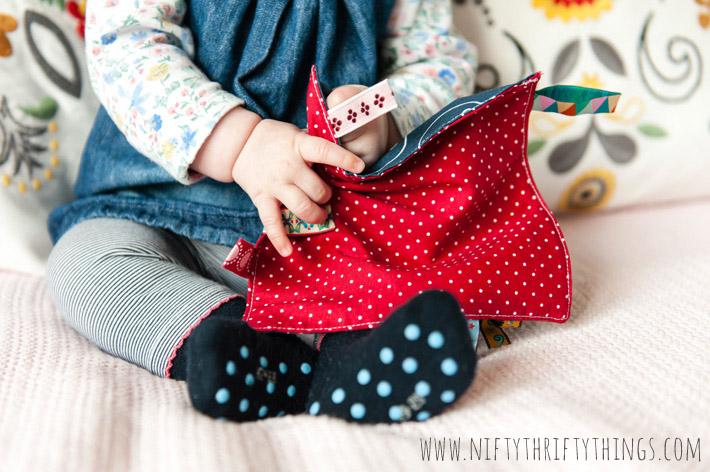 What's up with babies' obsessions with tags?
Forget about the stuffed animals — it's the tag on their butts that's keeping babies' attention for what feels like hours at a time. They get closely inspected; turned over, touched with those tiny fingers, looked at and sucked on. Fun, right? ;)
Almost as much fun as anything that makes noise!
So, of course the first thing I created when we unpacked my sewing equipment after moving to the new apartment, was a crinkle tag toy.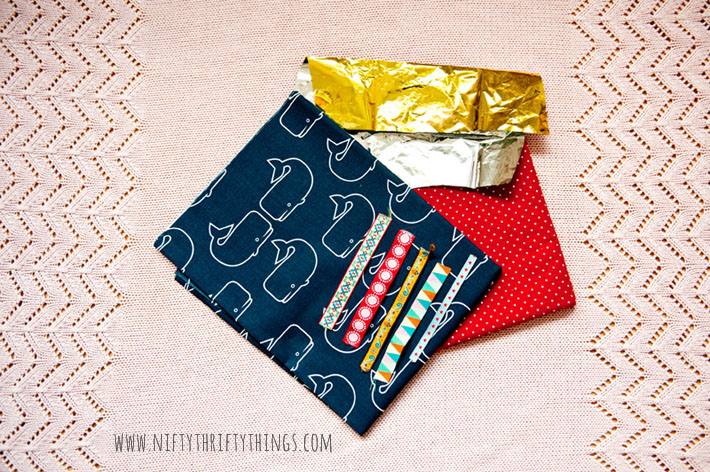 I found these pieces of fabric and scrap ribbons in my stock pile and raided an out of date first aid kit
for an emergency blanket.
Emergency blankets makes for the best crinkle material in my opinion:
a great noise-maker and not easy to tear!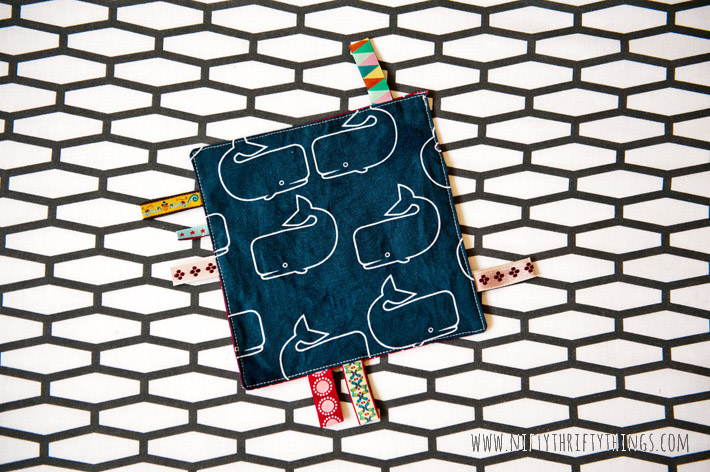 Cute wales on one..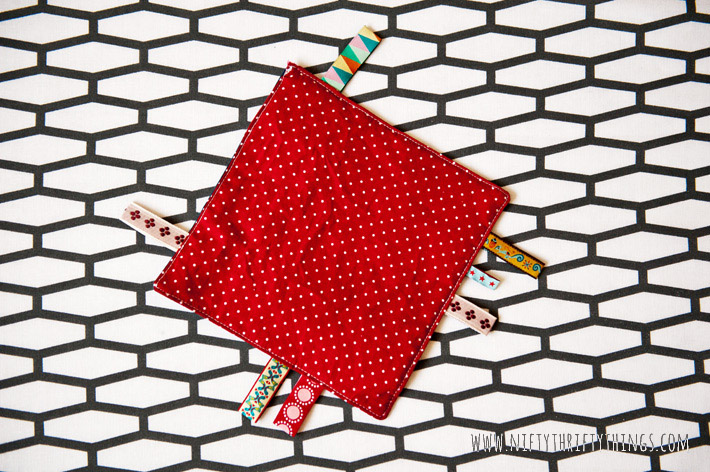 ..and dots on the other!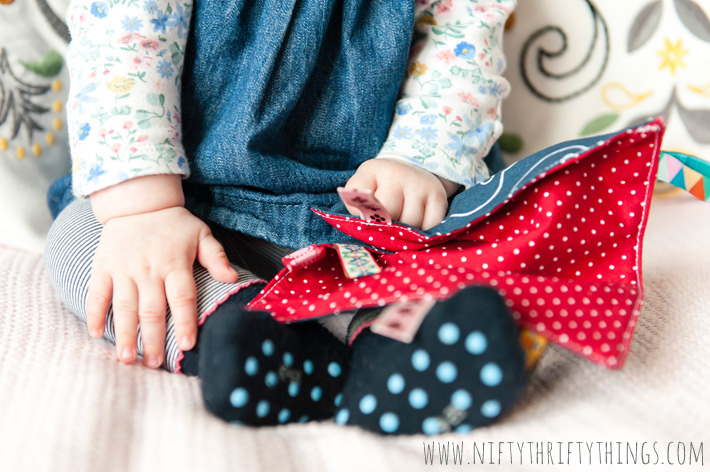 Ella loves her new toy! It's already been a life saver on smaller road trips
or when the chores just don't want to wait any longer.
❤ I'm partying here:
Show & Tell, Too Cute Tuesday, The Inspiration Board,
The Winthrop Chronicles, Your Whims Wednesday, Wow Me Wednesday, From Dream to Reality,
A Little Bird Told Me, Wonderful Wednesday Blog Hop, Simple & Sweet Fridays,
Pin Junkie Pin Party, Clever Chicks Blog Hop, Inspiration²,
Artsy-Fartsy Link Party, Creative Inspirations Link Party,
Creative Ways Link Party, The Creative Circle, Link Party Palooza,
Saturday Sparks Link Party, Dare to Share, The Handmade Hangout
❤ featured on: