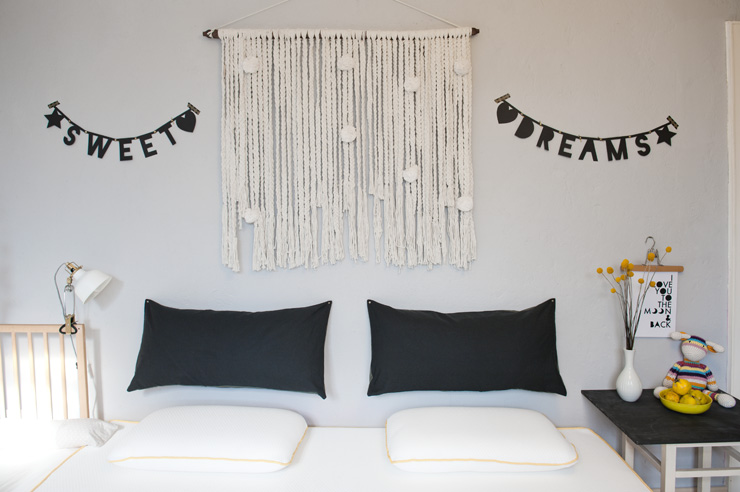 You can see these cute letter banners all over blog- and instagram-land right now. But after having spent way too much many on decorations lately, I decided to make my own version of the banner.
I made it back when we got our new family bed last year, as decoration, but I'm just now getting around to sharing the tutorial with you..
It doesn't get any cheaper than this though. All you need is a few sheets of sturdy black paper and brass paper fasteners. That is, provided you have a printer, scissors (or a cutter) and a hole punch at home.
The rest is easy-peasy:
Print out the letter sheet (download here)
Tranfer to the black paper
Cut out the single letters
Punch a hole in each side of the connecting strips
Attach the letters, using the paper fasteners