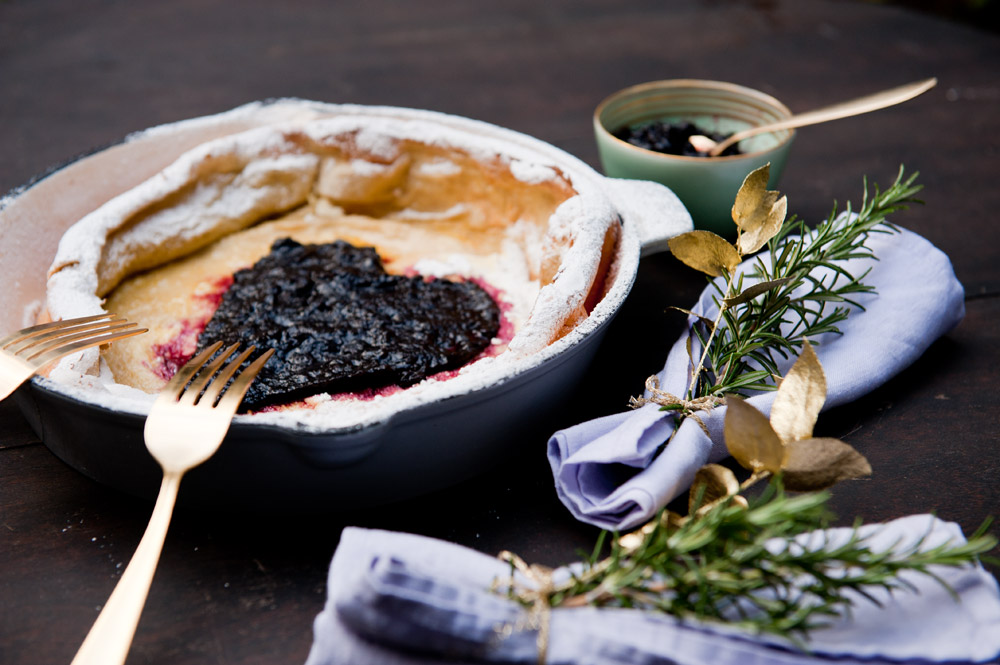 It didn't take long to convince my mom to make this delicious pancake. The conversation went about like this:
Mom: What do we want to bake/craft this weekend?
Me: I've been thinking about making a dutch baby pancake.. What do you think?
Mom: I've never heard of it, let me look it up..
Me: Okay!
Mom: OMG, yum!! Yes!!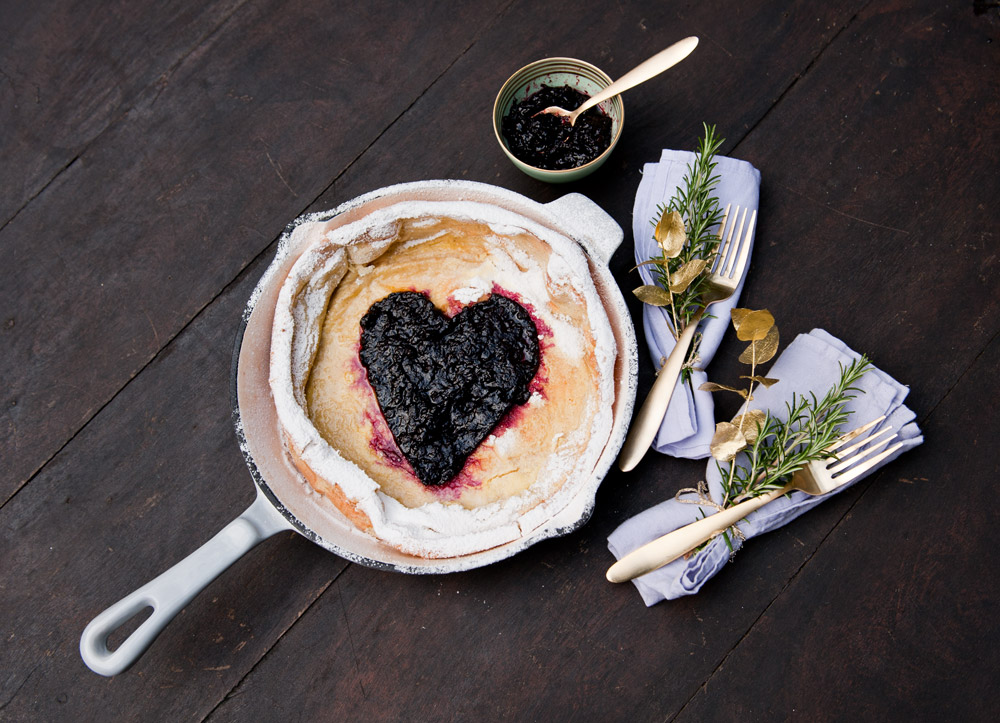 So, a couple days later we indulged in this yumminess. A dutch baby pancake with blueberry sauce.
I love how it turned out! Deliciously airy, soft and tender.. Topped off with some blueberry sauce.. Yum!
And the best part: It's super easy to make!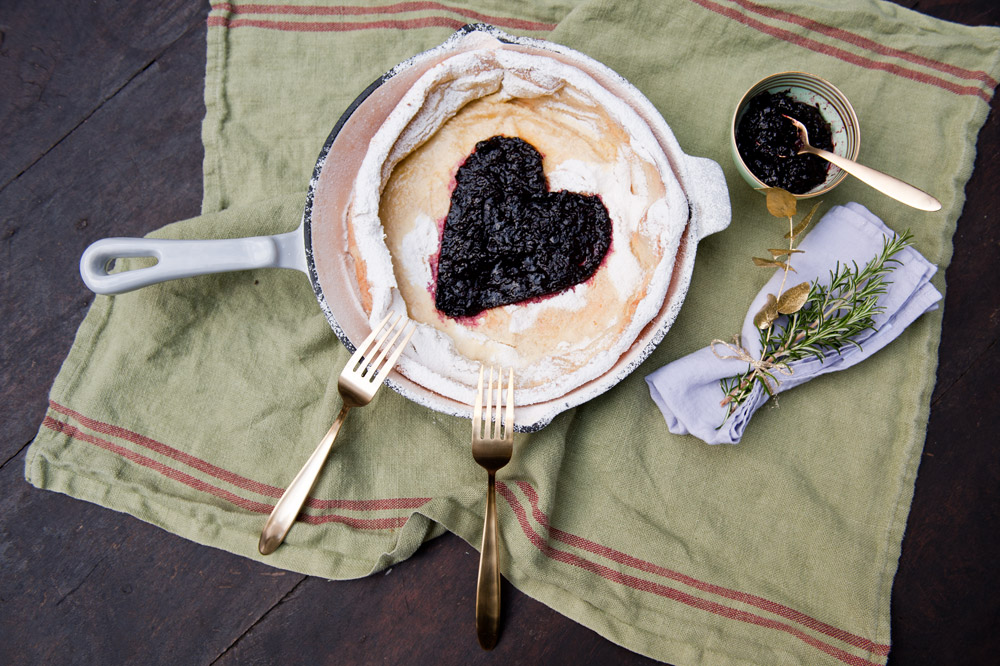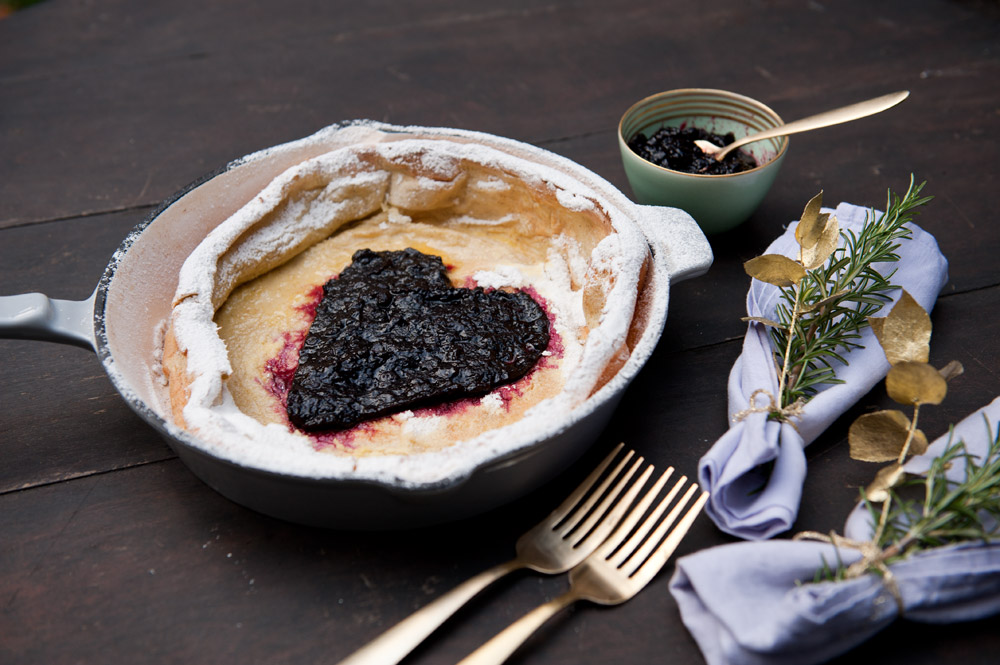 Ingredients
1⁄2 cup milk

2 large eggs

1⁄2 cup all-purpose flour

2 tablespoons sugar

1 teaspoon vanilla

1⁄2 teaspoon salt

2 tablespoons unsalted butter

powdered sugar
Instructions
1
Make the batter by mixing all the ingredients (except the powdered sugar & butter) and set aside for 20–25 minutes.
2
Place the skillet in the oven and heat to 425°F.
3
Once the oven is preheated, take the pan out (careful: hot!) and melt the butter in the pan. Coat the bottom and sides well.
4
Pour the batter into the skillet and cover the bottom of the pan.
5
Place skillet in the oven.
6
Bake for about 15–20 minutes. The Dutch baby is done when all the sides puffed up and the pancakes is lightly browned.
7
The pancake tastes best when still warm and served with fruits or fruit sauce and dusted with powdered sugar.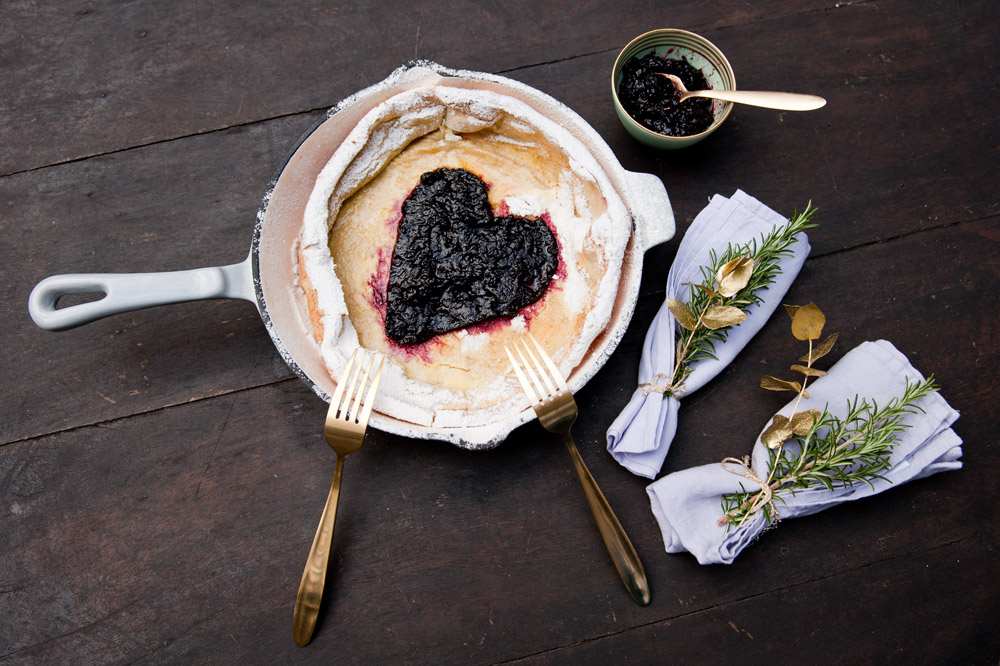 ❤ I'm partying here: