Easter Chocolate Bark — a yummy, quick & easy recipe as a gift or for yourself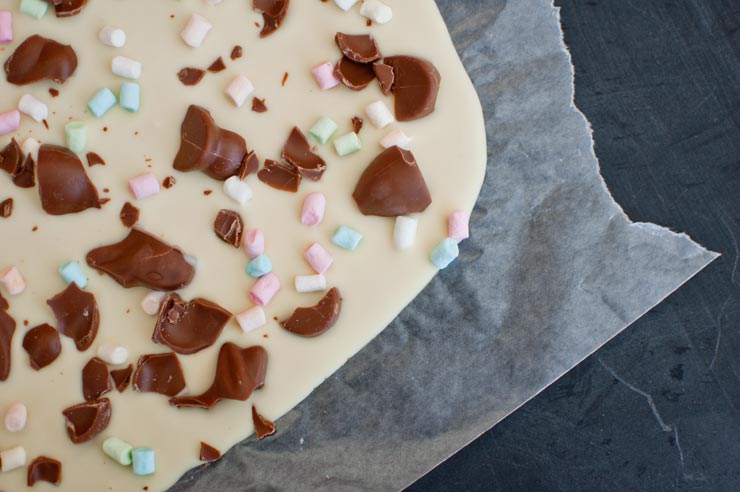 Sometimes time is rare, so I love a recipe that's quick & easy. This Easter Chocolate Bark is exactly that! All you need is some chocolate to melt and some cute toppings.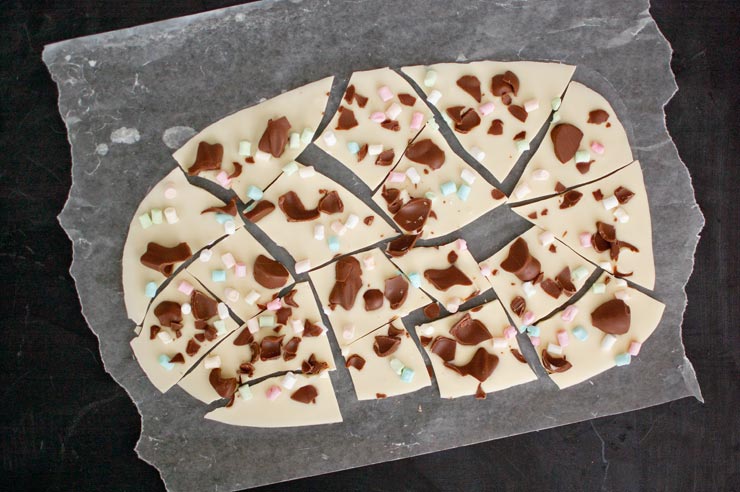 The options are endless and for my first take on chocolate bark, I decided on cute pastel-colored mini marshmallows and little chocolate Easter bunnies.
More toppings I want to try are dried berries, roasted almonds, pretzel sticks, s'mores, Oreos, meringues, pomegranate, .. ..the possibilities are really endless. ;)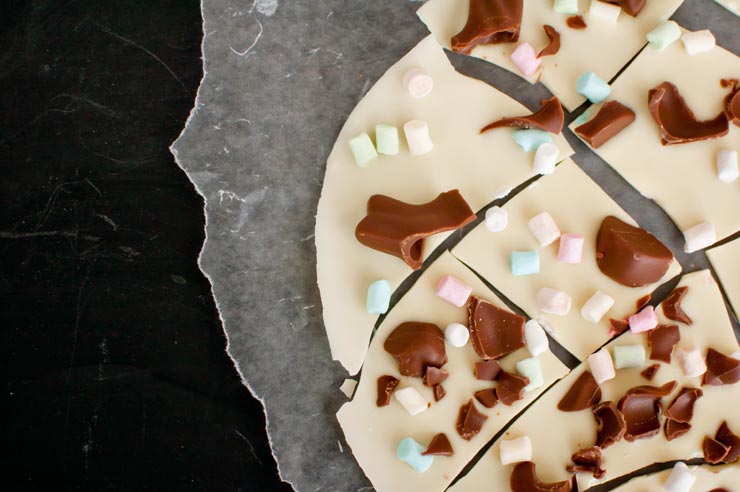 Ingredients
7 oz white Chocolate

Mini marshmallows

Little chocolate Easter bunnies
Instructions
1
Place chocolate in a heatproof bowl and set over (not in) a pan of simmering water.
2
Stir until the chocolate is melted.
3
Pour chocolate onto a baking sheet, lined with parchment paper, and spread to an even layer.
4
Break chocolate bunnies into pieces and add all of the toppings onto slightly cooled chocolate.
5
Chill in the refrigerator until completely set, for at least 2 hours.