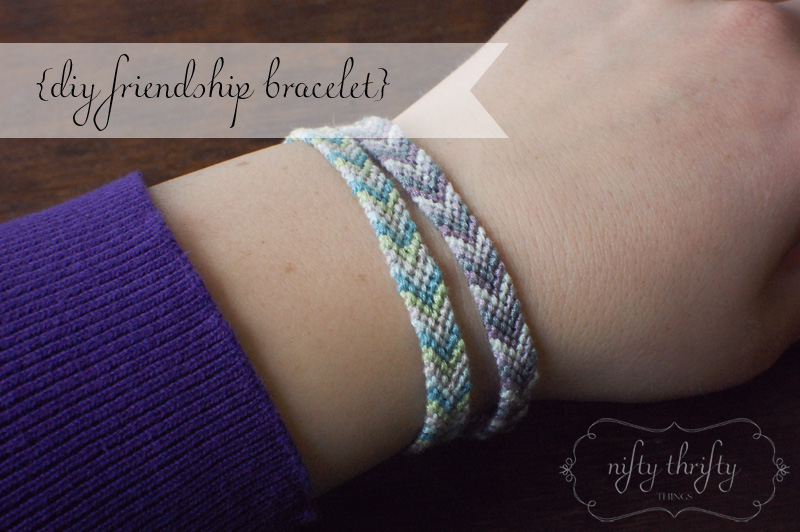 I have fond memories of growing up and sitting with my girlfriends, making friendship bracelets. We spent countless hours "working" on different patterns & colors and gifting them to each other.
I'm not sure what triggered those memories, but a couple weeks ago I was reminded of how fun it used to be to make these cute bracelets.
I raided my craft stash and found some leftover embroidery floss.
No $$ spent = the perfect nifty and thrifty project! ;)
embroidery floss in 4 different colors
a pair of scissors
some tape or a safety pin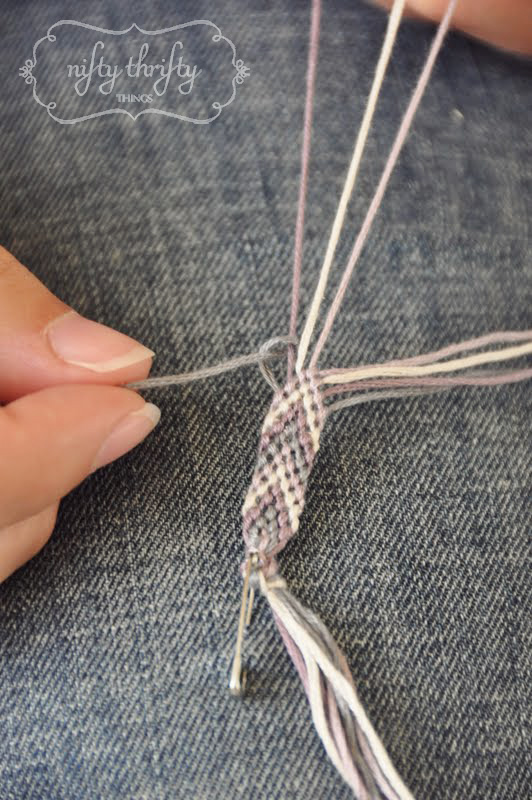 I remember me and my friends being superstitious and making a wish when putting on the bracelet.
We really believed the wish would only come true if the friendship bracelet fell off on its own. ;)
That would sometimes mean having to wear a bracelet for up to a year (if the maker was good at making the bracelets, hehe).
Where you and your friends superstitious like that?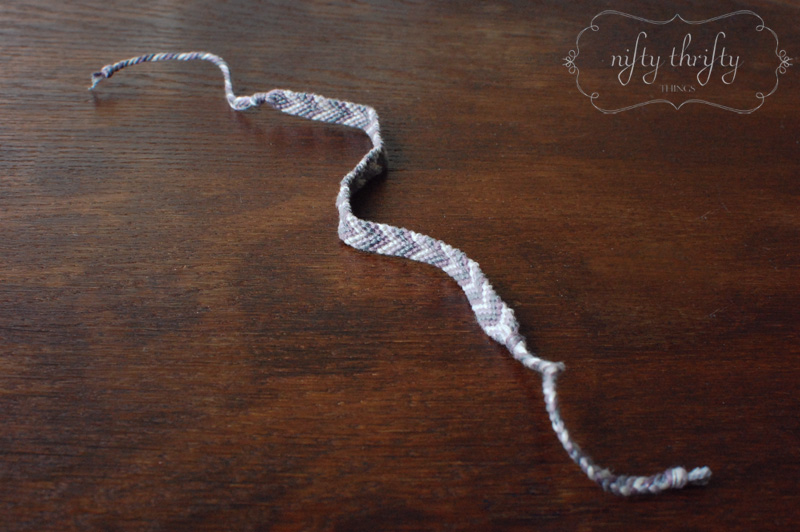 How to:
(click images below to enlarge)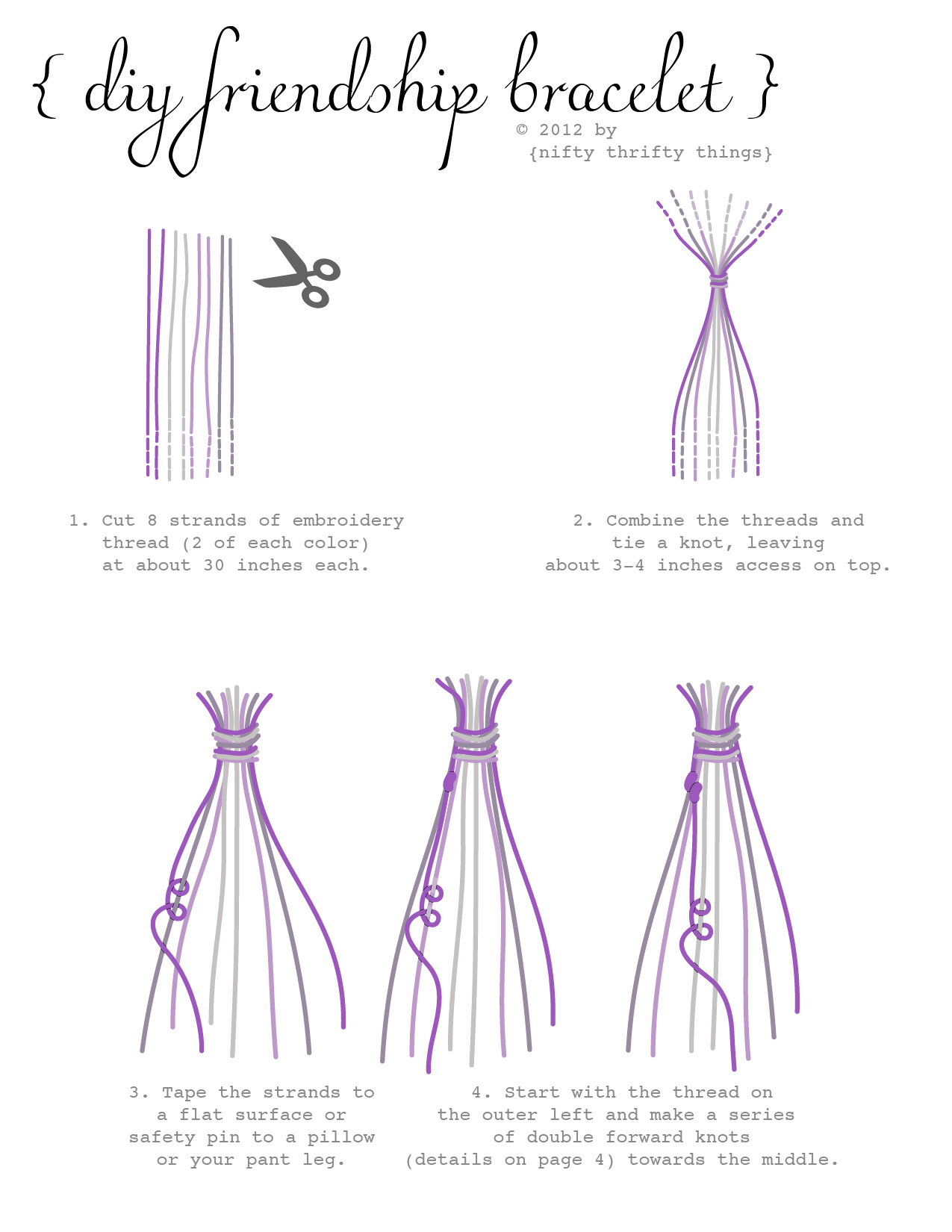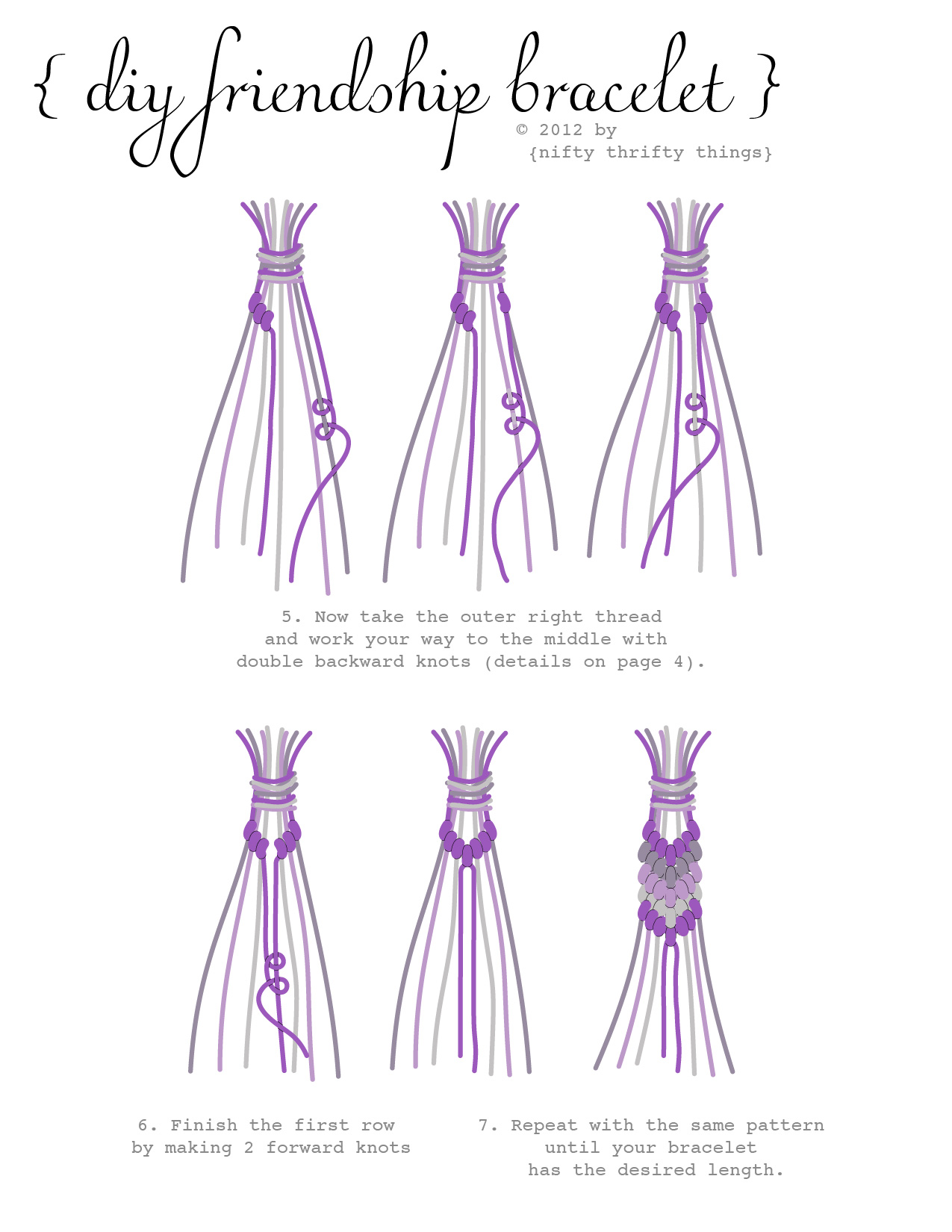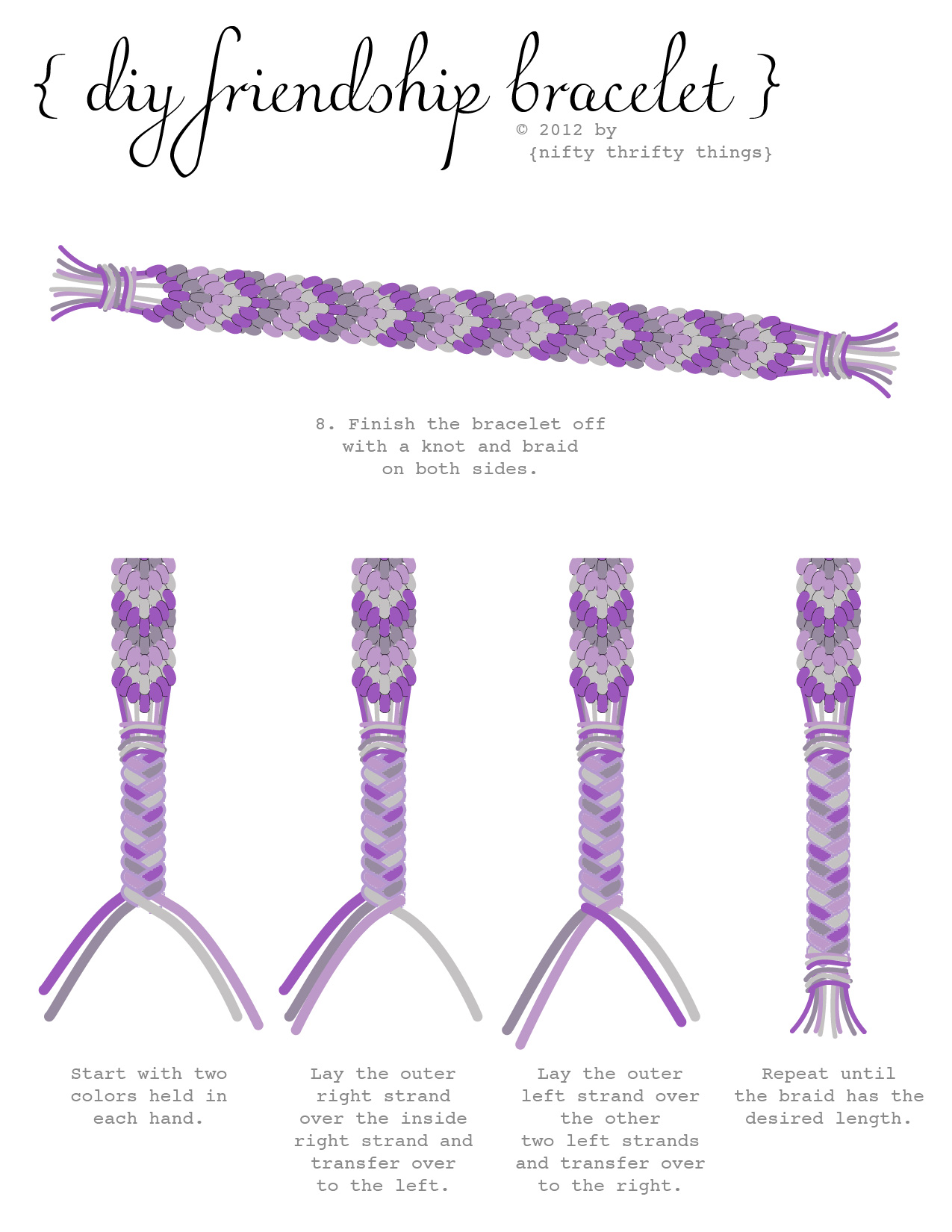 I'm partying here! ♥