Welcome to Ella's room!
Even though Ella is not really old enough to be playing in her own room yet, this was the first room we got finished after moving to our new apartment. It just was the most fun to "work" on.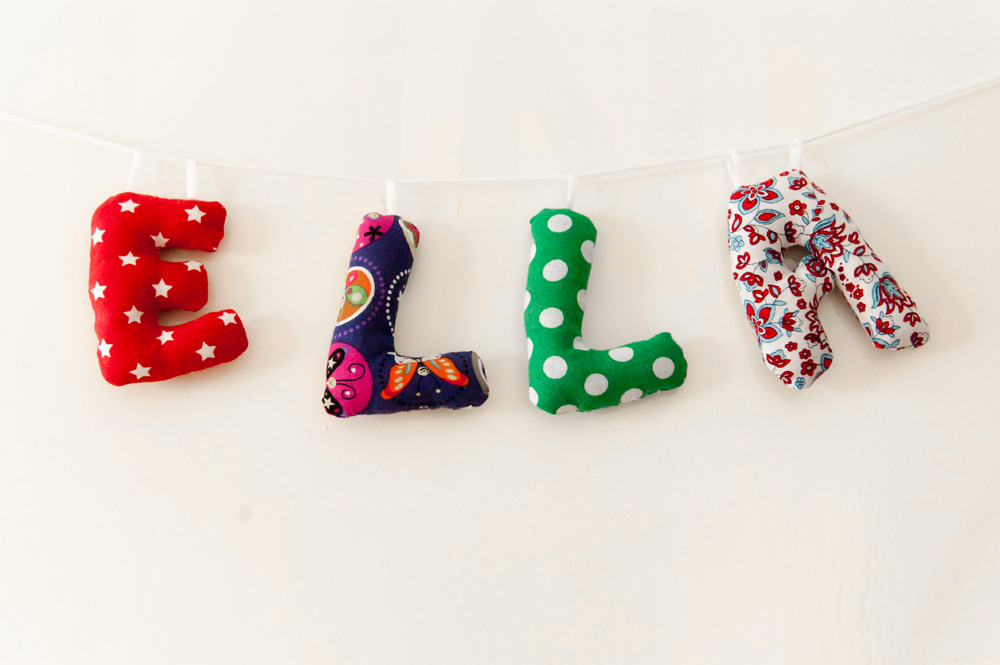 A dear friend of ours made these fun name letters for Ella's birth. Now they're decorating Ella's door and showing the way to her little kingdom.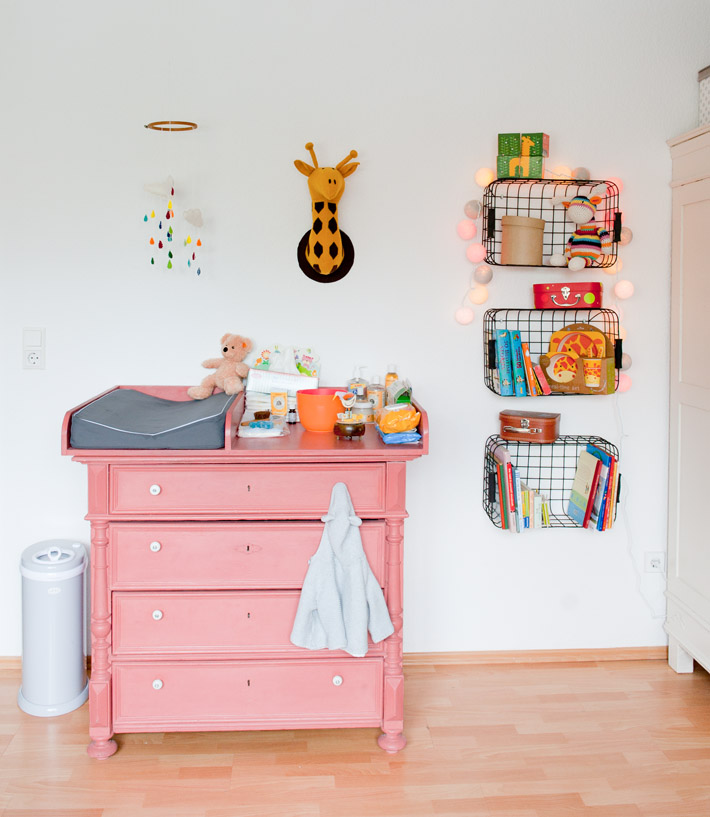 This part of the room actually gets used every day — the changing station! The changing table is an old dresser that we bought waaay before Ella was even a thought. And we painted it with chalk paint back then. When Ella was on the way, we built the top to hold the changing mat and the few essentials for a diaper change. Perfect height and perfect size!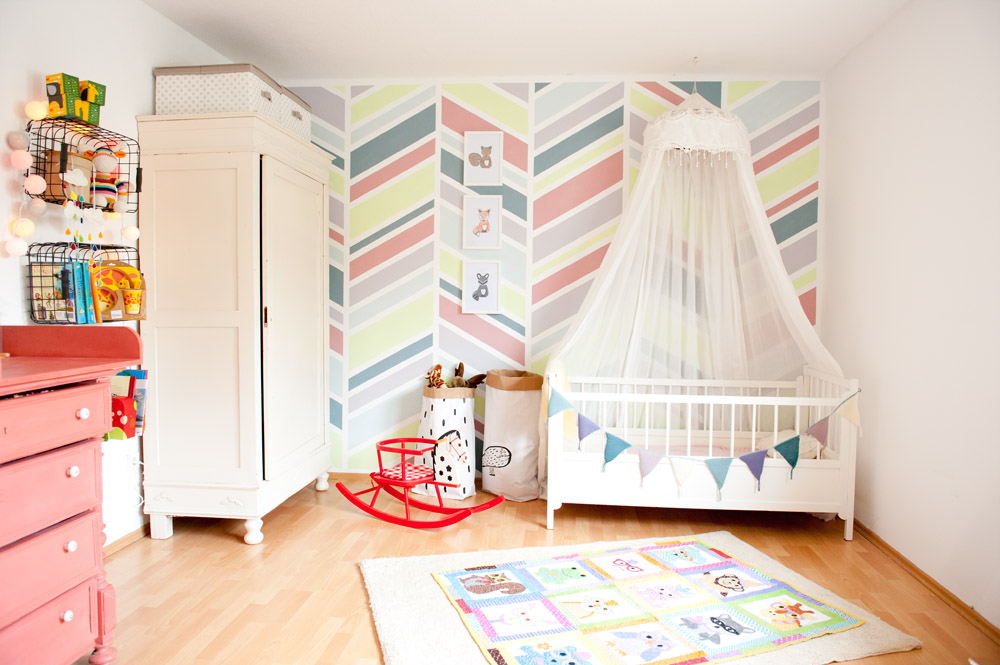 This wall deserves its own post, so stay tuned!
The white armoire on the left is actually my childhood wardrobe and has been with me ever since. The bed (which Ella has never slept in btw; co-sleeping is the best when you're breastfeeding..) was an eBay classified find that my mom (Oma) bought for Ella. It was just too cute to pass up.
And Wait's mom (Grammy) made this awesome quilt that's laying on the carpet. Isn't Ella one lucky granddaughter?! ;)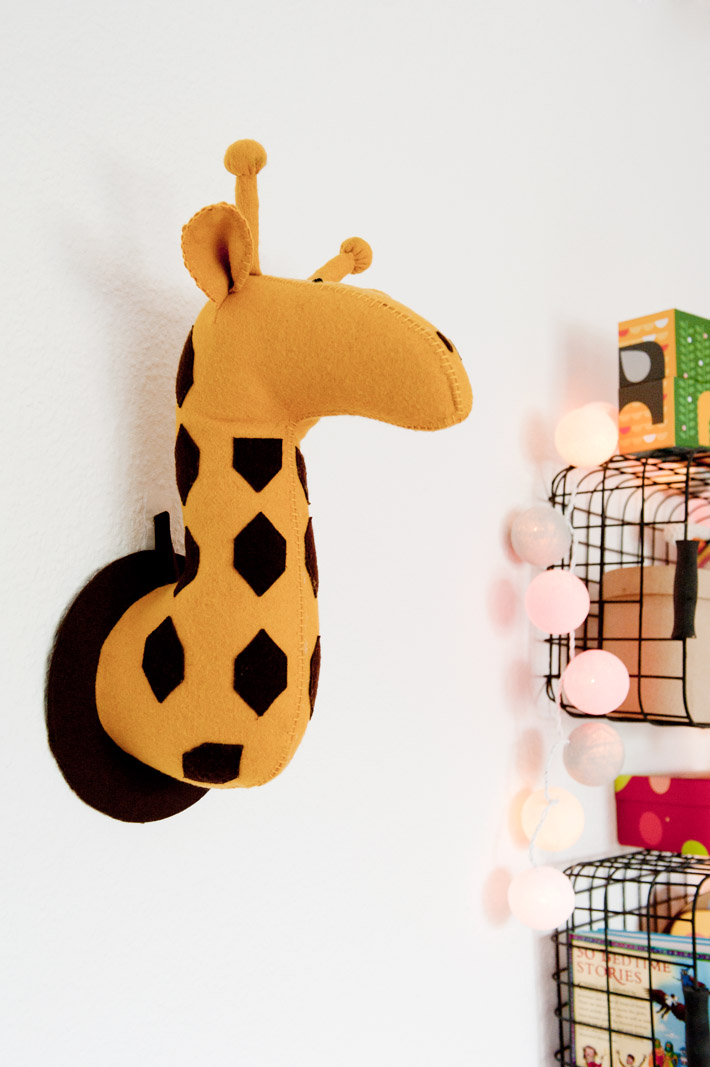 This cute giraffe head was a TK Maxx (that's not a typo; it's actually TK over here) find and it paved the way for Ella's love with giraffes. Okay, she didn't actually have a say in that.. But there are worse animals to like, right? ;)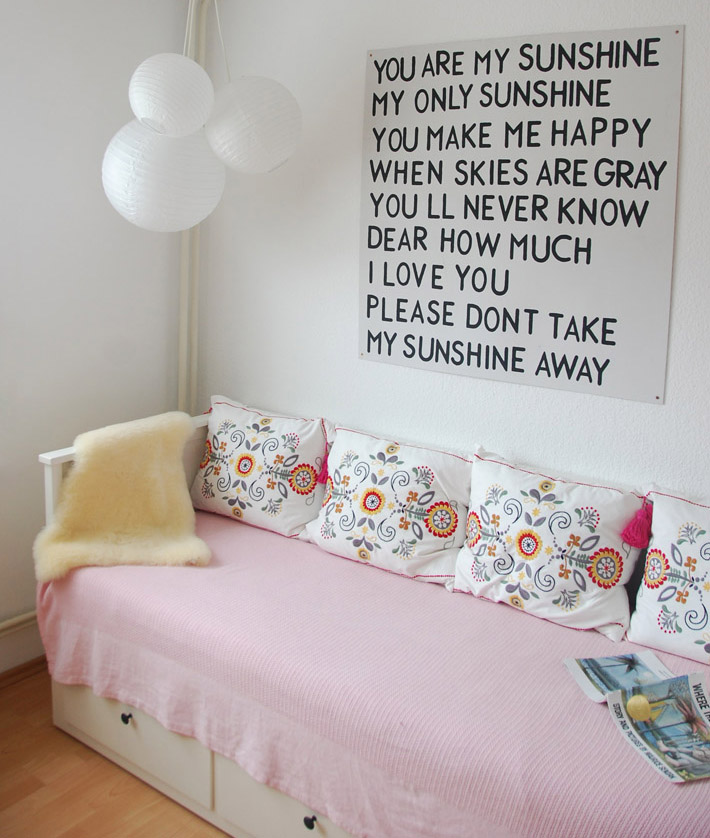 We bought this pull-out daybed to have a little more room to cuddle up with Ella when reading to her in her room. It also serves as a bed for overnight guests.
The painting above the bed was a project I worked on when I was pregnant with Ella and it was hanging above our bed in our old apartment. It's just so fitting for my little sunshine, so of course it had to be part of her room!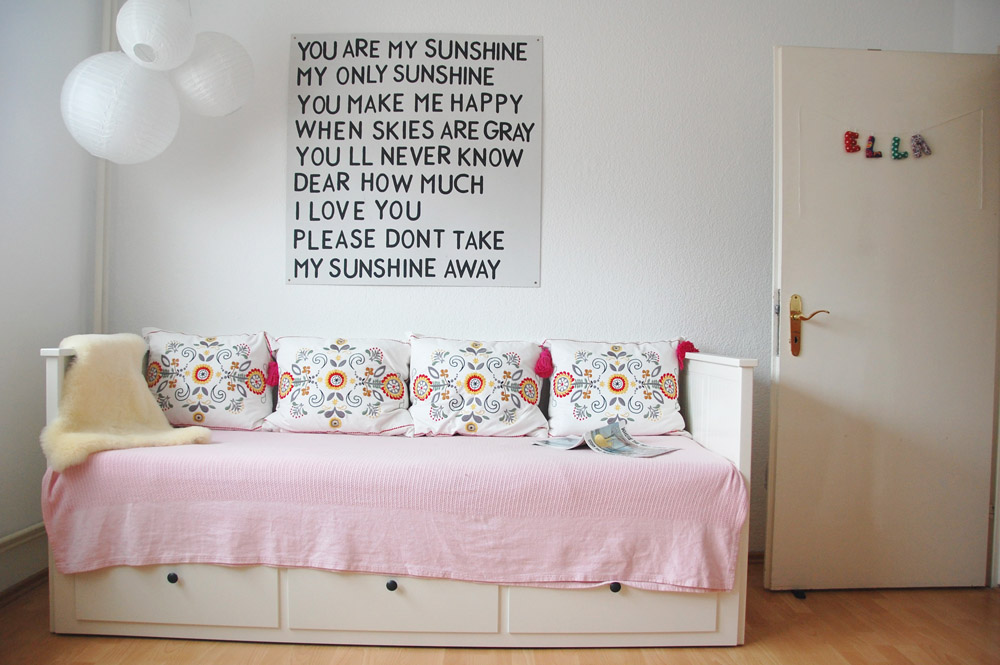 I hope you enjoyed the little tour!

❤ I'm partying here:
Show & Tell, Too Cute Tuesday, The Inspiration Board,
Share It Link Party, Your Whims Wednesday, Wow Me Wednesday,
The DIY Dreamer, Wonderful Wednesday Blog Hop, Inspiration²,
Artsy-Fartsy Link Party, Creative Inspirations Link Party,
Creative Ways Link Party, The Creative Circle, Link Party Palooza,
Saturday Sparks Link Party, Dare to Share
❤ featured on:
The Inspiration Board, The DIY Dreamer, Creative Inspirations Link Party