Chocolate Crinkle Cookies — delicious, homemade recipe for Christmas/holiday baking!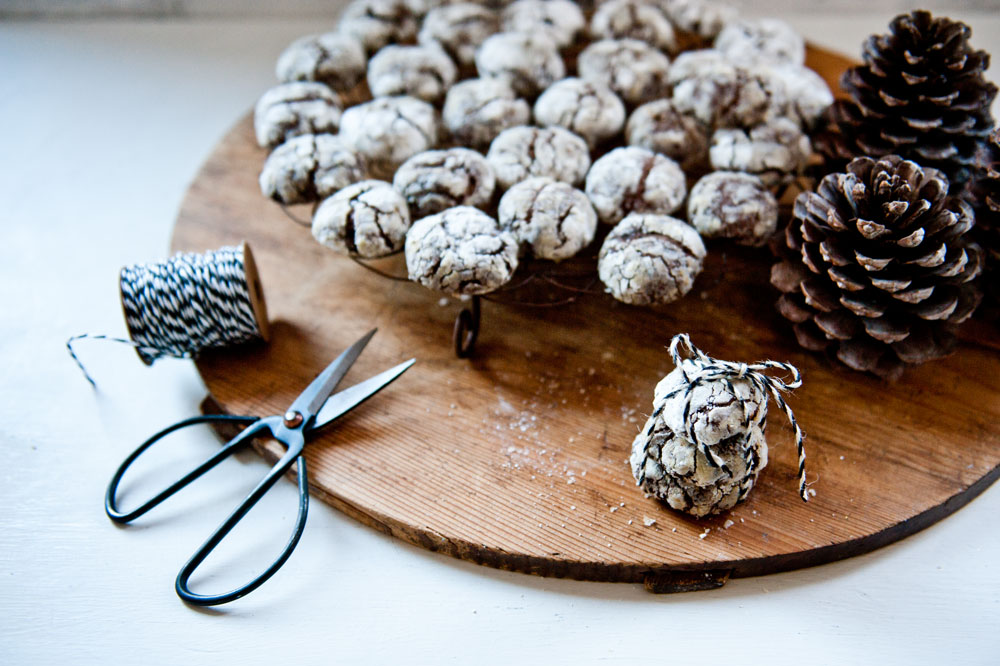 I love the crackled look of these cookies. The just scream Christmas, snow and pure deliciousness.
They're also ideal for gift giving (or to just cozy up on the couch with a hot cup of tea and to munch on ;) )!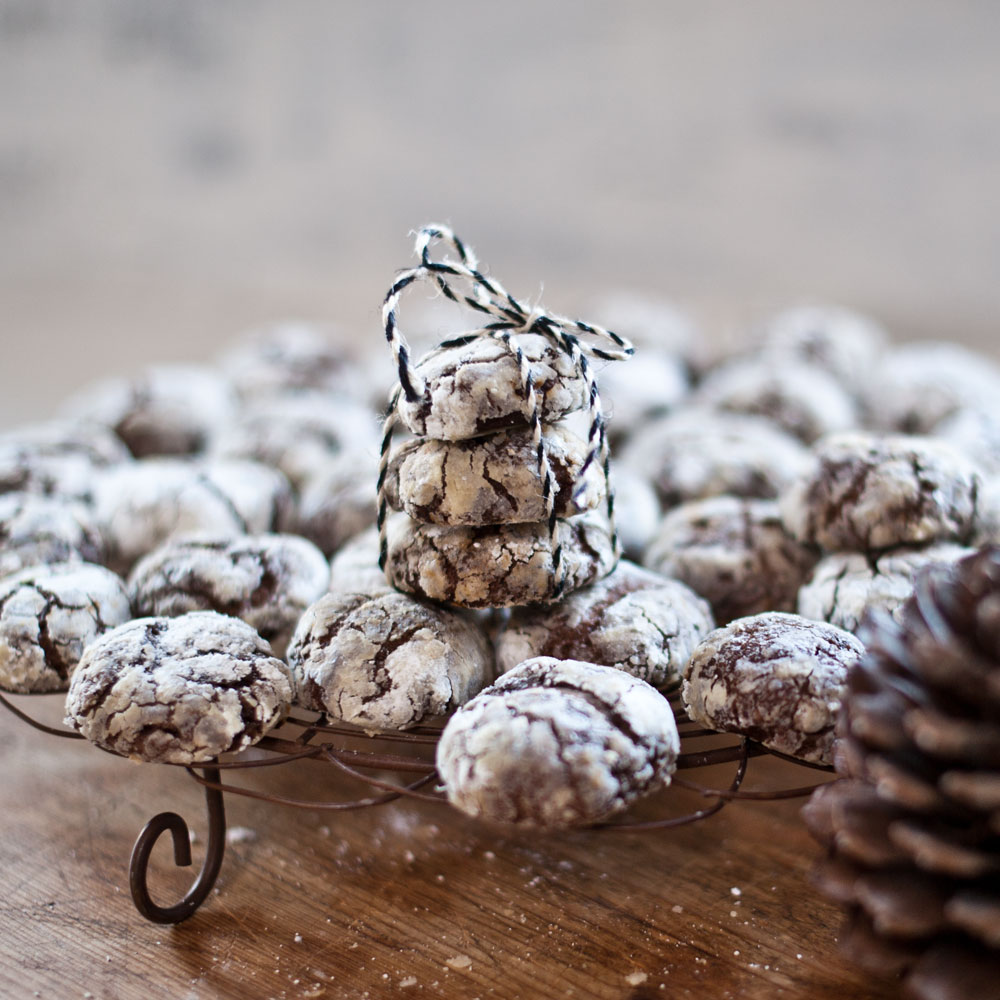 And the best part? They're super easy to make!
The key to getting them so white and crinkly, is to cover the dough balls in powdered sugar and then cover them some more. Just keep rolling them in the powdered sugar until it looks like it's almost too much. That way the cookies won't absorb the powdered sugar while in the oven and they get their pretty looks.
What are your favorite Christmas cookies? I would love to hear about your Christmas baking traditions. Do you usually stick with the old and tested or do you like to experiment and try new recipes every year?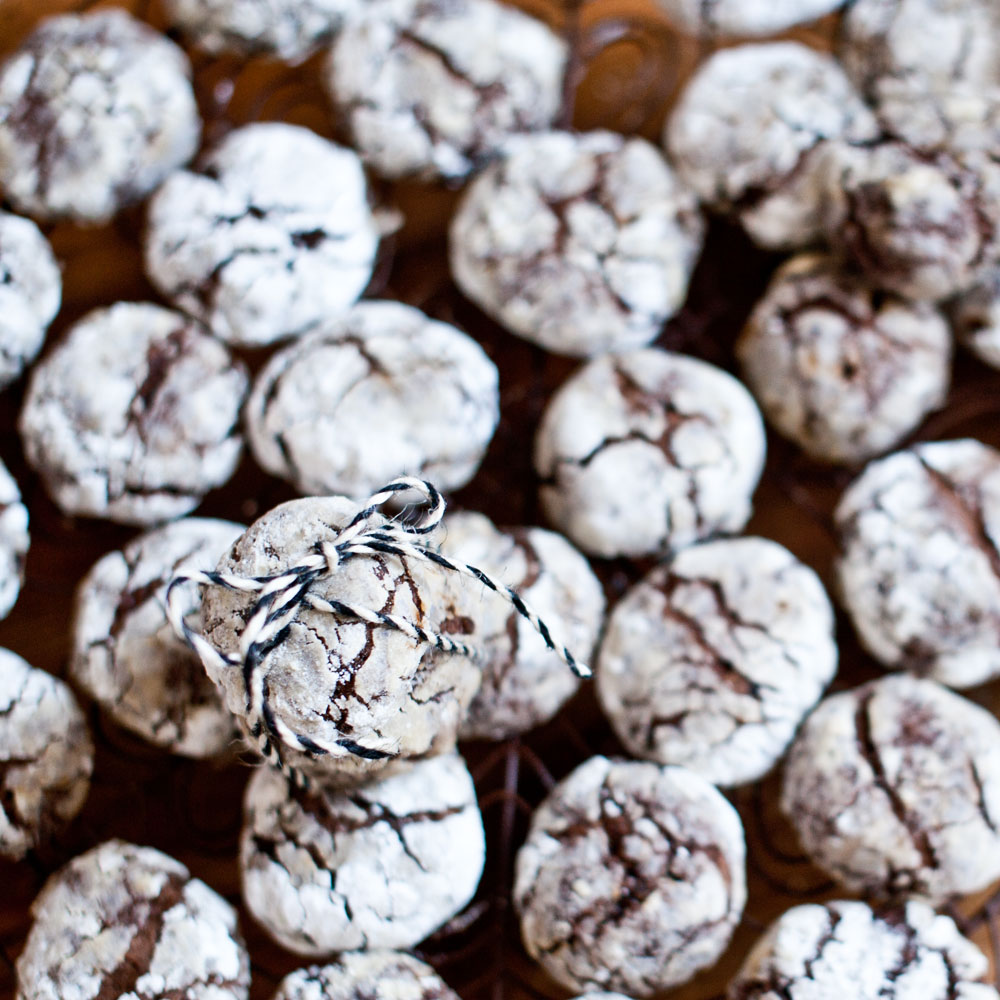 Ingredients
2 cups flour

1⁄4 cups cocoa powder, unsweeted

1 tsp. baking powder

1 1⁄2 tsp. instant espresso powder + 4 tsp. hot water
1⁄2 cup butter, softened
1⁄2 cup sugar
1⁄3 cup brown sugar

1 tsp. vanillla extract

2 eggs

3⁄4 cup powedered sugar
Instructions
1
Dissolve the espresso powder in the hot water.
2
Mix the flour with cocoa and baking powder.
3
Beat the eggs, butter, sugar and vanilla creamy and add the espresso.
4
Place in the fridge for at least 1 1⁄2 hours, wrapped in saran wrap.
5
Sift the powdered sugar into a bowl.
6
Line a baking sheet with baking paper and preheat in oven at 340°F.
7
Roll the dough into little balls and coat with powdered sugar.
8
Place on baking sheet (make sure to give them enough space) and bake on the bottom rack for 12–15 minutes.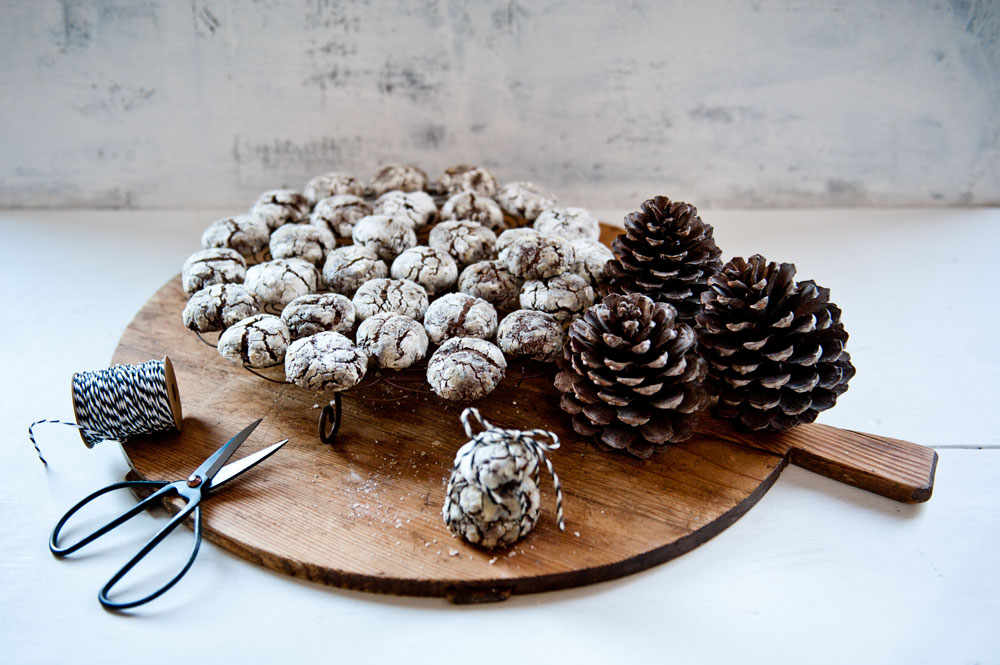 ❤ I'm partying here:
Creative Inspirations Link Party, Wow Me Wednesday,
Your Whims Wednesday, The Creative Circle, Artsy-Fartsy Link Party