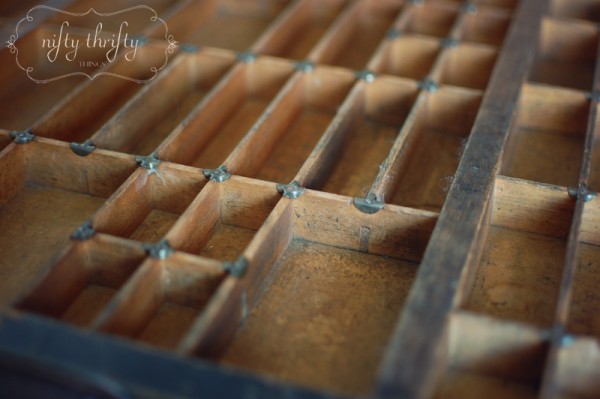 A couple weeks ago I found this amazing type case at the flea market for a steal! 3€ (about $3.75) to be exact. I just couldn't say no and already had a plan in mind.
I'm in love with those little metal plates that sit on the wooden intersections and the lettering on the bottom of the type case!


A few days prior to finding this treasure, I inherited all of my grandma's sewing supplies. She doesn't use them anymore and kindly passed them on to me.
So, I'm now the proud owner of thread in every color imaginable. Well, almost every color.. ;)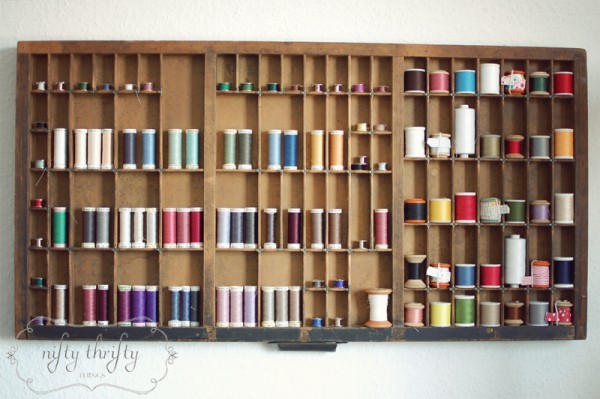 I was so lucky to inherit some wooden spools as well (like I used for my DIY washi tape) that go really well with the vintage feel of the type case.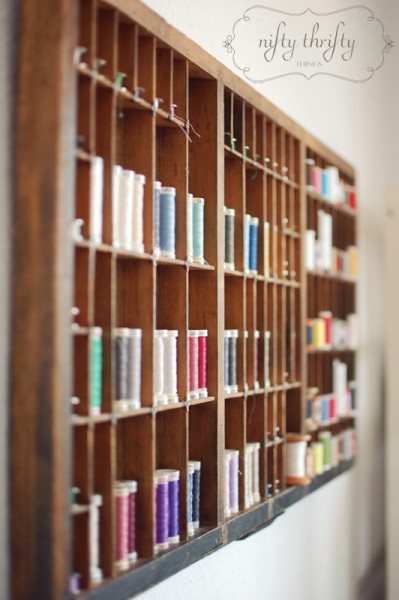 I love my new spool organizer! ;)
I'm partying here! ♥