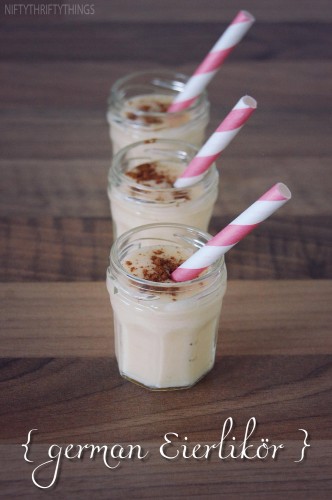 Eierlikör, or "egg liqueur" in English, is a traditional German Christmas liqueur and very similar to eggnog.
My (favorite ;) ) aunt is a really big fan of this holiday goodness, so we decided to make some Eierlikör from scratch last week. It turned out really delicious and gave us a little buzz while giving it a taste (or two).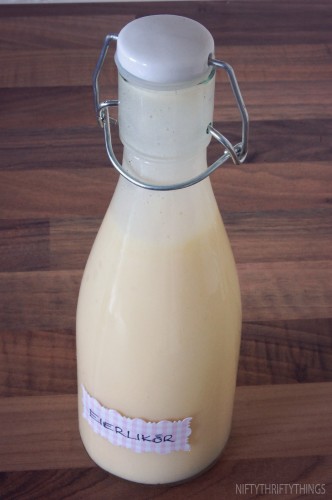 Since we didn't want anything go to waste, so we also made some cute snowflake meringues from the leftover egg whites.
We whipped the 2 egg whites until they got foamy and sprinkled in powdered sugar (100g/ 3⁄4 cup) a little at a time and kept beating the mixture until it became stiff and shiny. We then filled the mixture into a ziplock bag (we didn't have any pastry bags on hand..), cut off a small corner and piped the snowflakes onto a baking sheet (lined with baking paper).
Now on to the waiting game: Bake the meringues for 3 hours (or until dry enough) at 140°F and let cool before storing in an airtight container.