Homemade Granola Bars – a basic & easy recipe to customize with your favorite ingredients.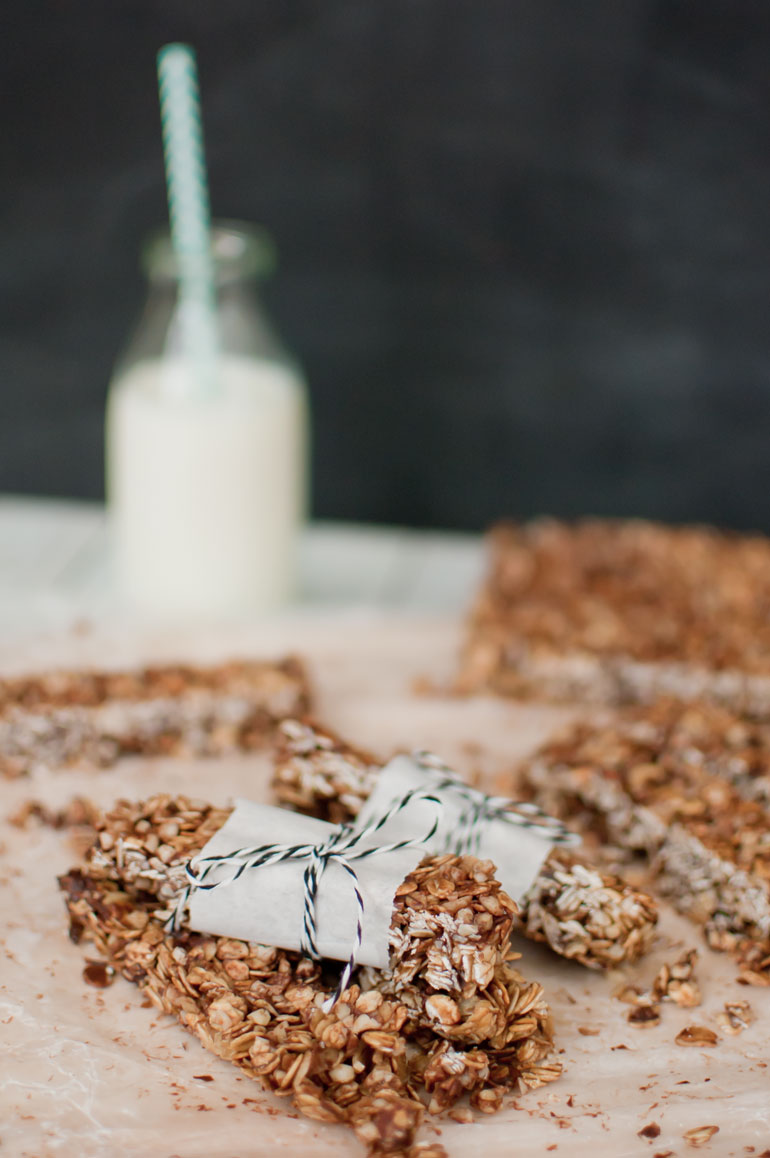 Do you have a go-to work snack? I always keep a few "emergency" granola bars in the drawer at my work desk.
They're delicious and a bit more filling than a chocolate bar or other sweets. And I feel little less guilty eating them.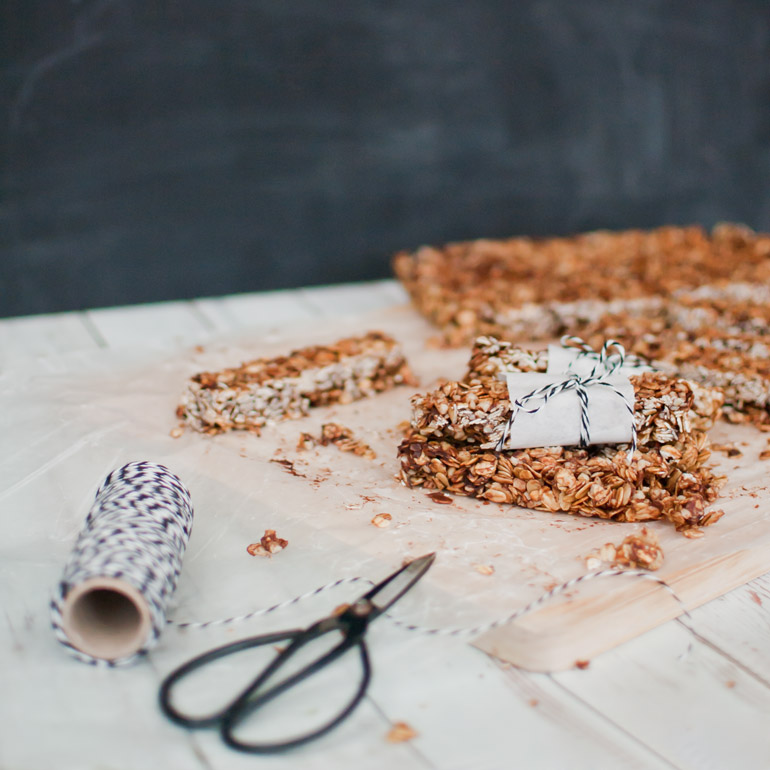 I have always wanted to try to make my own granola bars and finally got around to it last week. And this was definitely not the last time I made this yummy treat! They're super easy to make, you know exactly what's in your granola bars and there are lots of combinations to try.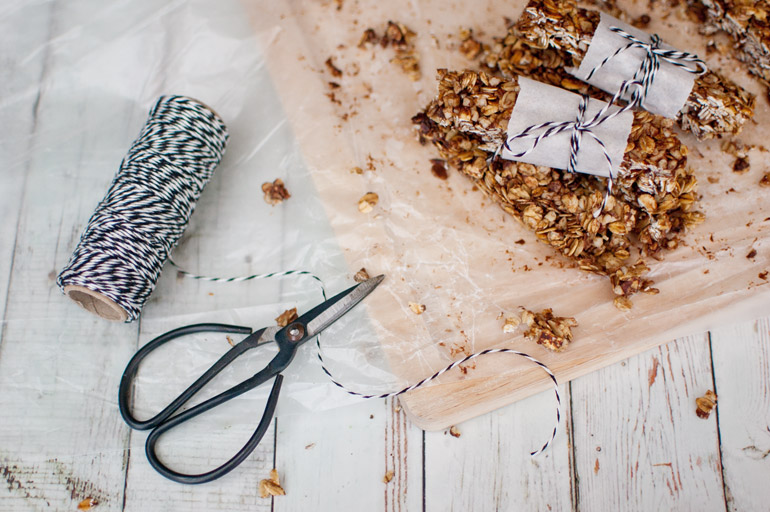 On my to-do list for future variations are:
white chocolate cranberry
pretzel

&

mms
peanut butter
chocolate

&

coconut
almond butter
I also want to try a recipe for chewy granola bars. Soo many options! ;)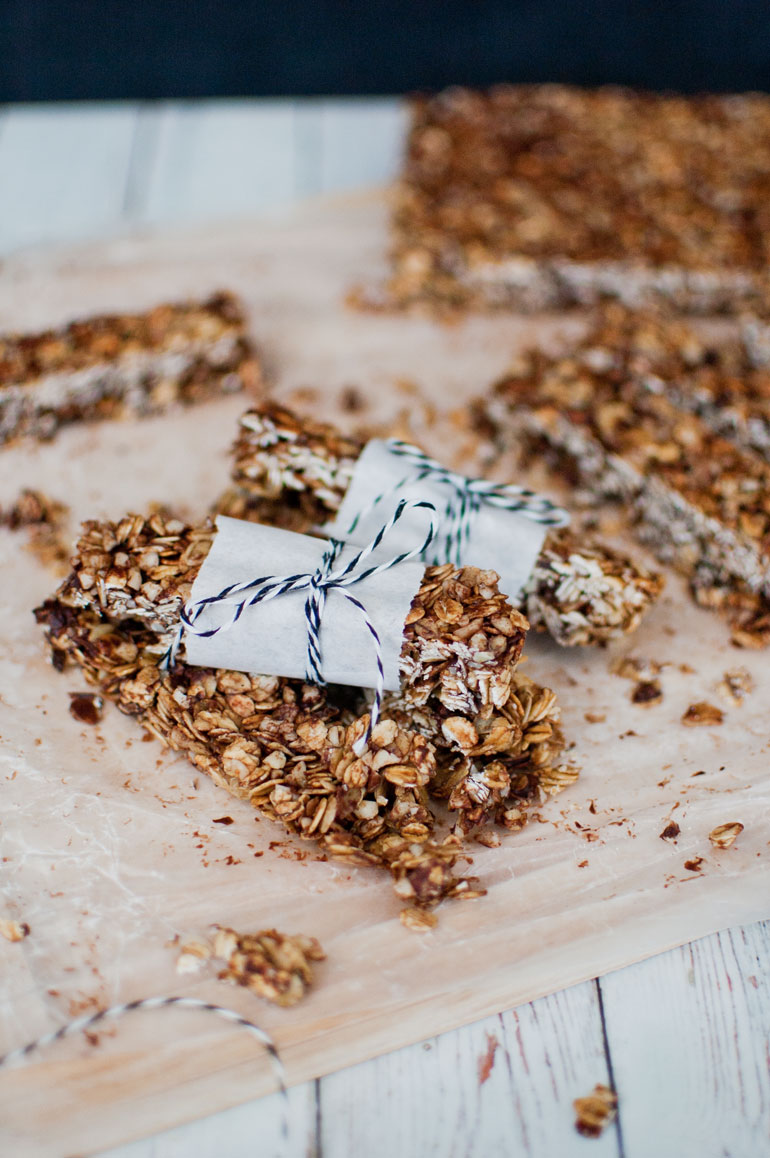 Ingredients
3 cups rolled oats

3 tbsp. coconut oil

2 tbsp. brown sugar

1⁄4 cup agave sirup
1⁄2 tsp. vanilla
1⁄2 tsp. cinnamon
1⁄4 tsp. ginger powder

1 pinch of salt

1 1⁄2 cups of add-ins
Instructions
1
Preheat oven to 350°F (175°C) and brown oats on a lined baking sheet for 15–20 minutes, stirring once.
2
Melt the coconut oil in a pan.
3
Add brown sugar, agave sirup, vanilla, cinnamon, ginger powder and salt until mixed well and brown sugar is completely melted.
4
Combine everything in a large bowl and add your add-ins. Stir well.
5
Line a square baking form with parchment paper, give mixture into and press down well.
6
Let cool and put in the freezer for at least 3 hours (best overnight).