Mini Dutch Babies — a delicious & easy pancake recipe made in a muffin tin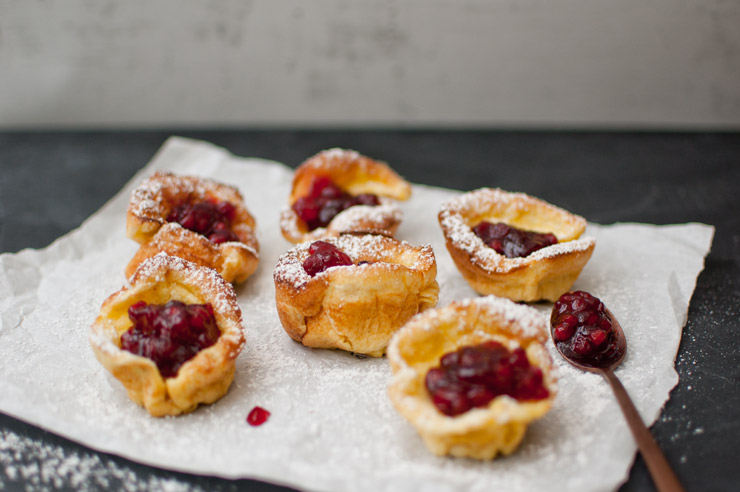 Back in December, my mom and I made our very first Dutch Baby together and it turned out delicious! I've been making them every now and then, since they're quick and easy to make.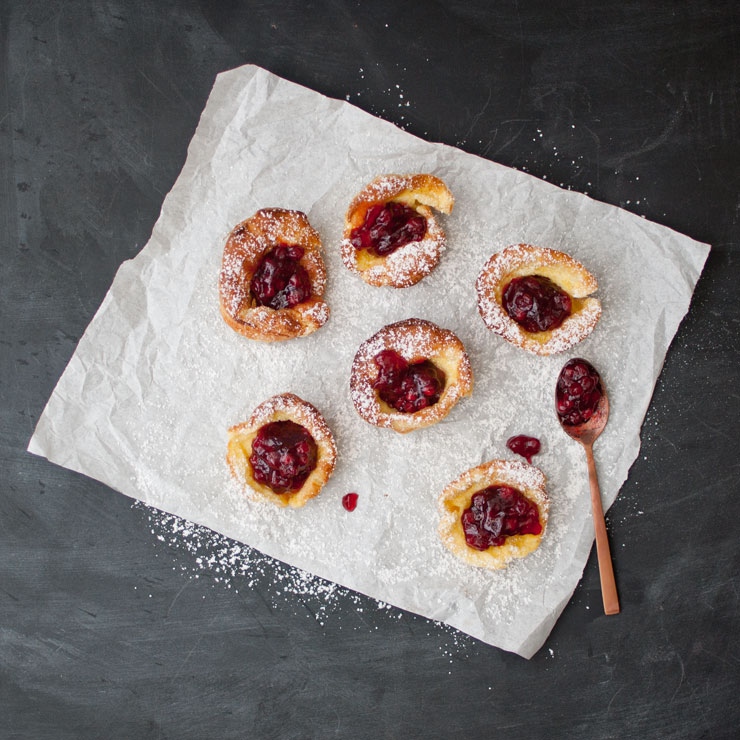 Lately I had a bit of a sweet tooth and decided to make a miniature version of a Dutch Baby the other day. They turned out so cute and yummy! Dusted with a little powdered sugar and some lingonberry topping — yum!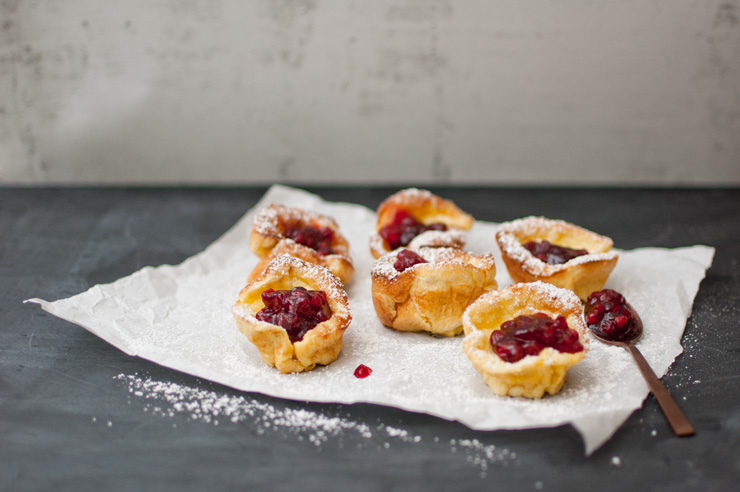 Ingredients
1⁄2 cup milk

3 eggs

1⁄2 cup flour
1⁄2 tsp. salt

1 tsp. vanilla

1⁄8 cup melted butter
Instructions
2
Blend milk, eggs, flour, salt and vanilla in a blender.
3
Add in butter a little at a time.
4
Grease muffin tins and fill in the batter.
5
Bake for 10–15 minutes, until golden brown.
6
Serve with powdered sugar and berry topping.