A few weeks ago, while going for an after-dinner-walk, the hubby and I found a set of nightstands on the side of the road, set out for trash, that looked like they've been around since the 60s.
Even though they had been rained on a little and one of the bottom doors was missing, we each snatched one and happily headed home with our finds.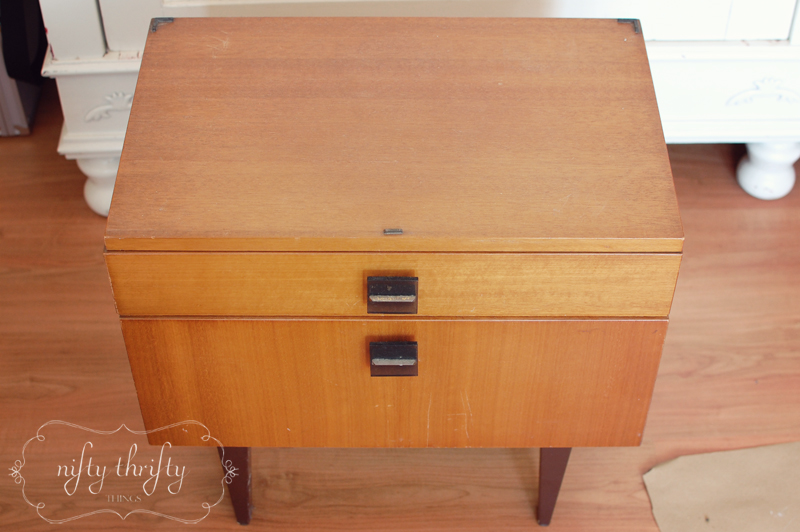 Since we wanted the nightstands to be matching, we decided to take the functioning door off as well and have open shelves on the bottom.
After taking the bottom door off and thoroughly cleaning the nightstands, we applied a fresh coat (or two) of paint. I thought these $0 nightstands would be the perfect project to try out a DIY version of chalk paint.
To mix the DIY chalk paint:

Dissolve 1 part of plaster of paris with 1 part of hot water
& then mix it into 3 parts of latex paint
We still had a bucket of white latex paint on hand from when we moved into our apartment and added a few drops of turquoise acrylic paint to it to get the desired color.
The paint works like a charm, is really easy to apply & dries very quickly, so you don't have to wait too long to apply a second coat.
The best part about the chalk paint is, there's no need to sand or prime. Just clean your piece of furniture and get to the fun part! ;)
I did apply a coat of wax after everything was dry, to protect the paint and make it easier to clean the nightstands.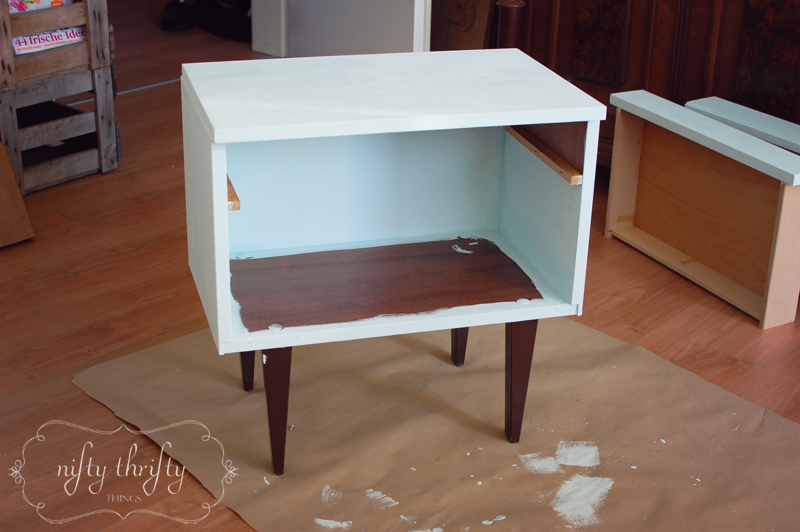 A couple days ago, we finally found some wrapping paper that we thought would match perfectly and were finally able to finish our project.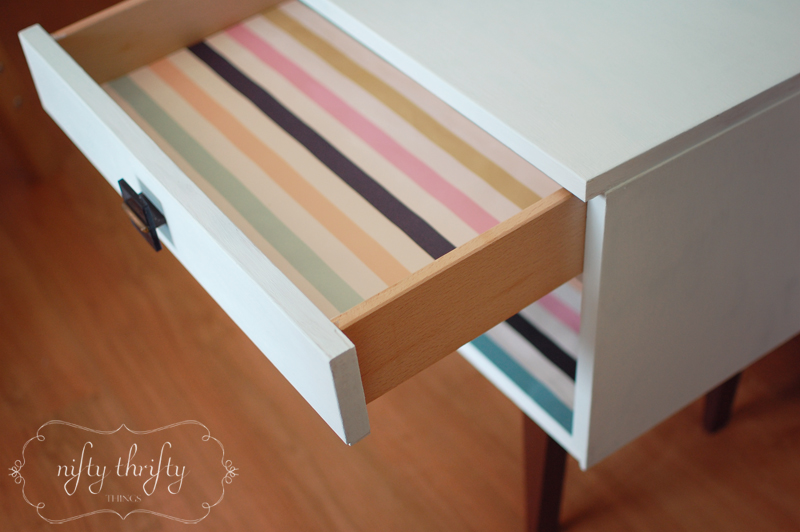 And now I finally have a place to put my books (and yes, I'm re-reading The Hunger Games right now! ;) ) and little knick-knacks that I keep by the bed.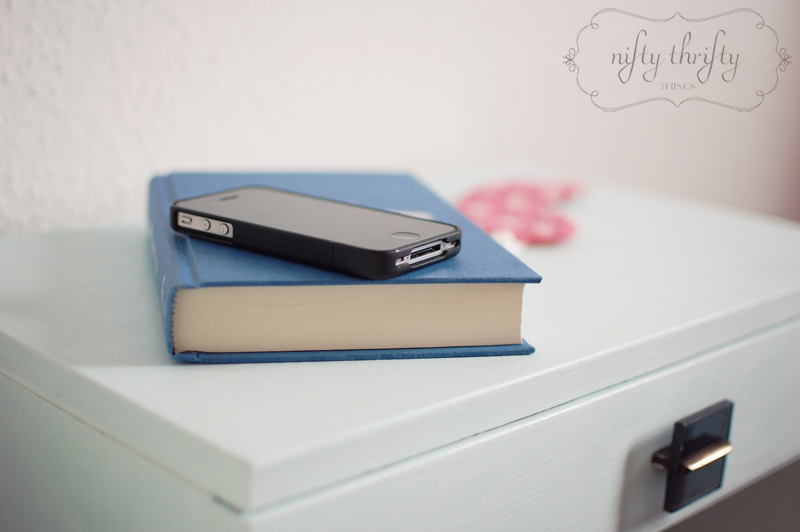 Unfortunately I couldn't stand back far enough to take a picture of the whole bed, so I had to piece the pics together. . But, there's a king-sized bed in between our new nightstands. ;)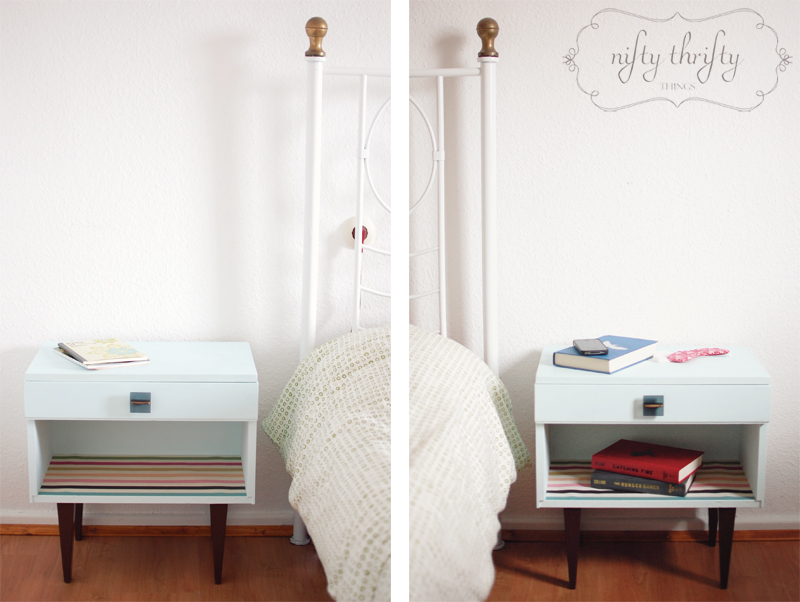 I'm partying here! ♥