How we created a feature wall in the nursery that is both baby-friendly and modern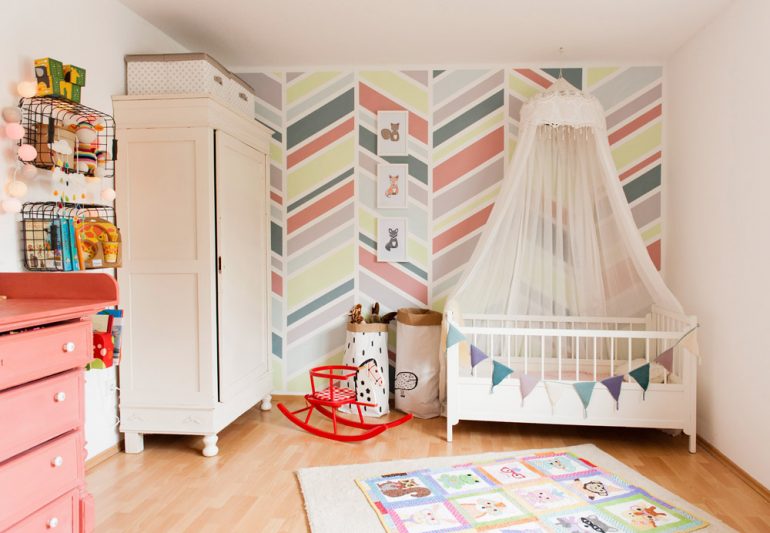 Before we moved into our apartment about a year ago, I had already planned out Ella's baby room to the most part. We already owned most of the furniture; some of it was actually my own nursery furniture.
With all that vintage furniture, I wanted to balance it out with something more modern and decided to paint a feature wall.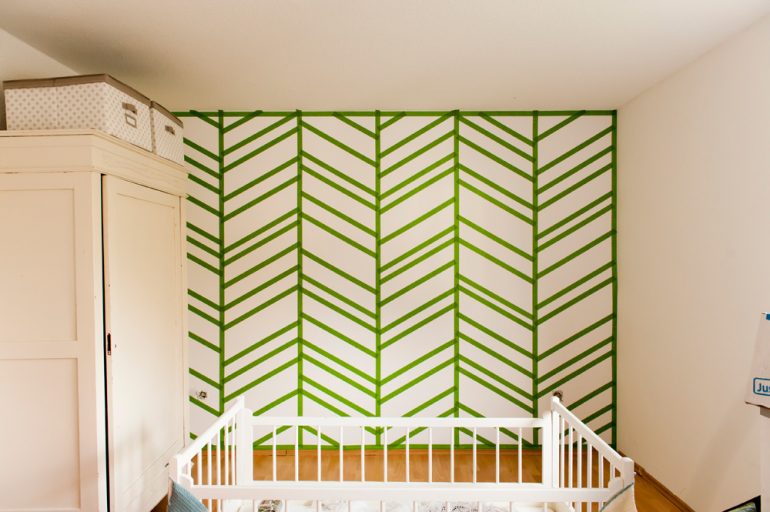 I have to admit that I was a little intimidated at first, thinking that this was going to be really time intensive. With my mom's help, though, we knocked this project out in just one afternoon.
We started by dividing the wall into 6 equal parts, using painters tape and a level. Next we taped the diagonal lines. In each division, we marked one diagonal line with the same degree to the vertical lines. From there we just measured up and down the same distance until each division was filled with diagonal lines.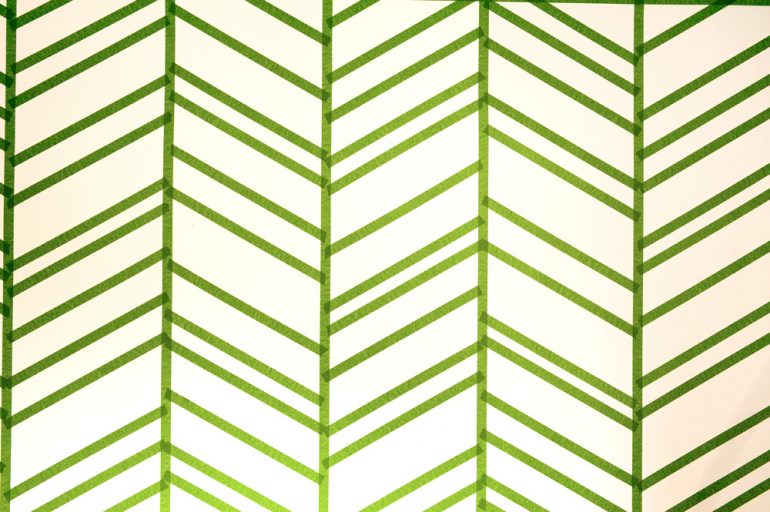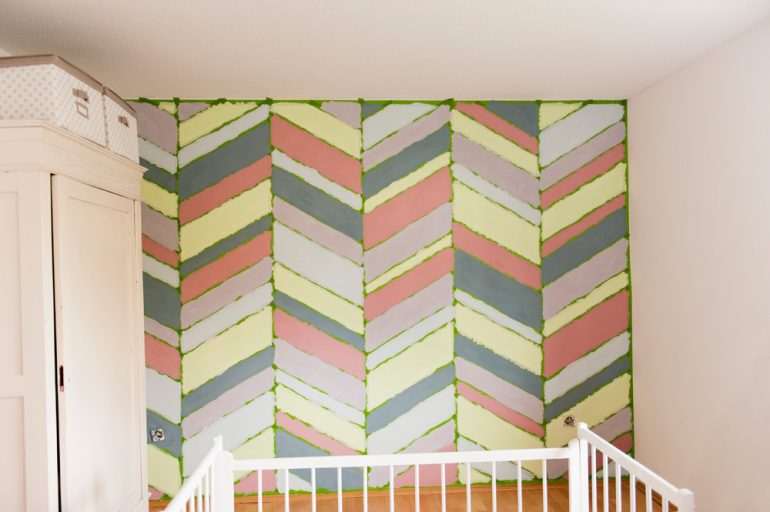 I wonder how long it'll takes until I'm tired of looking at the wall. For now though — about one year after painting it — I'm still liking it very much.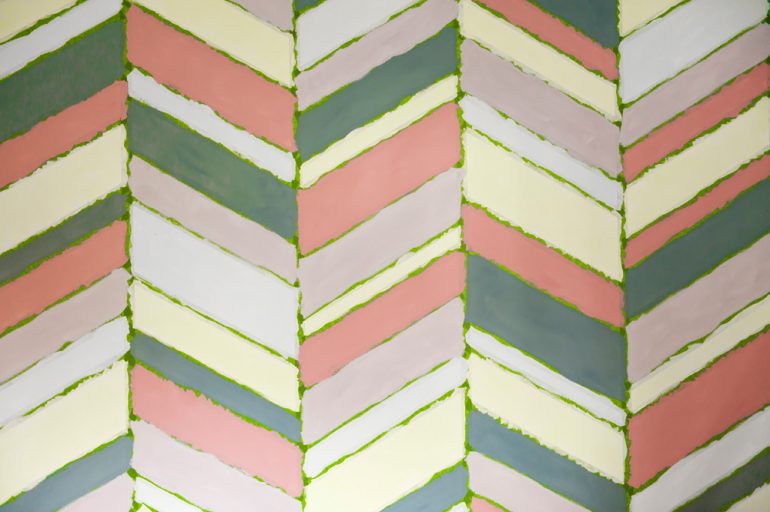 Here are a few tips and tricks that we found helped the progress:
Make sure the painters tape sticks. Run your fingers on both sides of the tape to push out any wrinkles and bubbles. This will ensure crisper edges and less touch up.
Start by deciding where to paint the darker colors. Take a look from across the room to see where to paint the dark shapes first. Work your way to the lighter colors. This will help balance it out better.

Let the paint dry for about an hour before removing the tape. Don't remove the painters tape too early and risk it bleeding. Don't wait too long either and risk it sticking to the tape and getting pulled off when removing the tape.
Use paint samples. Since you won't be painting a whole lot with each color, it will probably be enough for one wall to just use paint samples.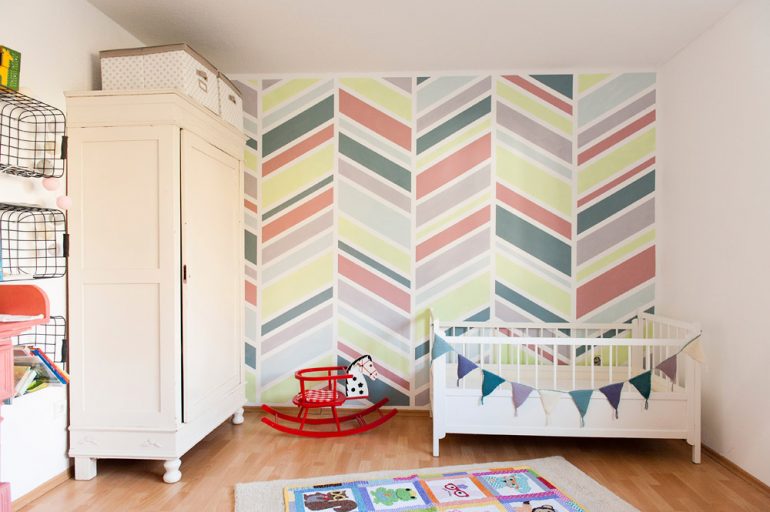 ————————
Want to see the whole baby room? Click here..
————————

❤ I'm partying here:
Home Matters, Flaunt it Friday, Saturday Sparks, BFF Link Party, Dare to Share