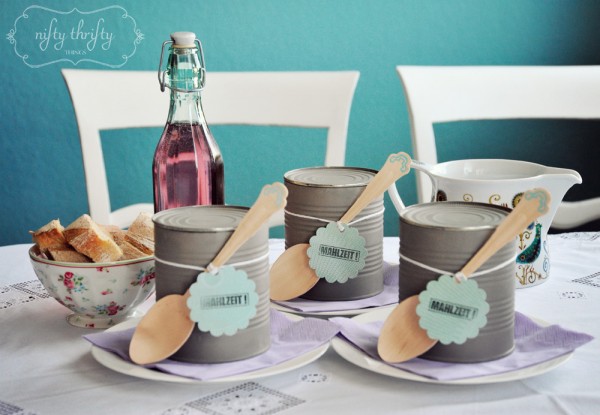 A few weeks ago my mom found this great idea on Lililotta and asked
if I was up for creating our own version.
Well, of course! I'm always up for crafting with my mom! ;)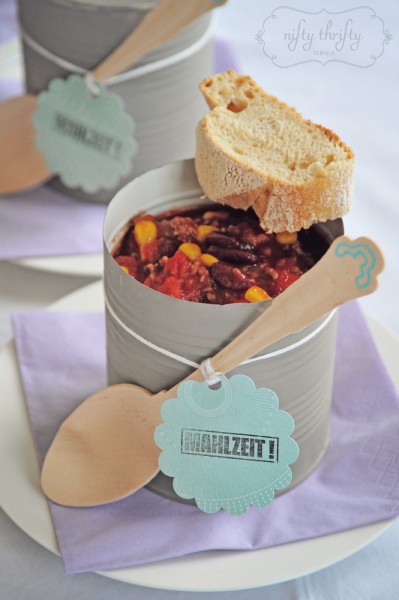 So, a few days later she showed up with chalk paint, a paint brush and bread.
Since it was my task to to gather the remaining supplies, I decided on canned tomatoes.
A great base for an easy to make and delicious chili con carne!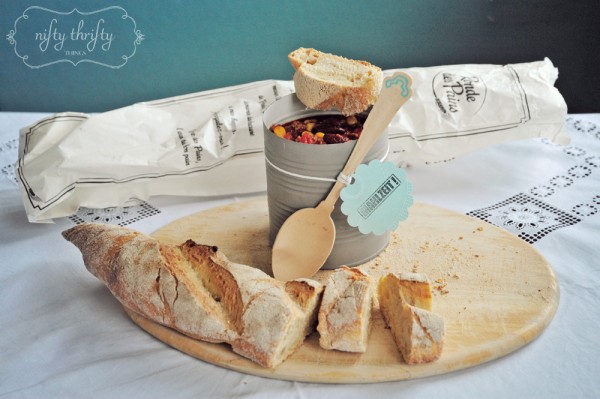 Here's what you'll need:
chalk paint
paint brush
cans
can opener (I used a safety can opener)
decorations such as wooden spoons and twine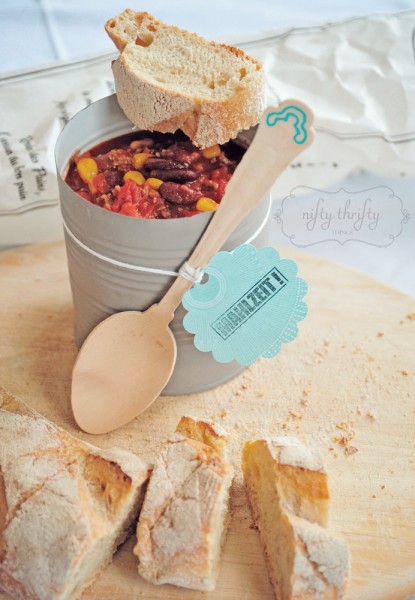 How to:
Open the cans with the can opener, pour the ingredients in a pan or tupperware container for later use.
Tear the paper off and clean the cans. Dry them off completely.
Paint the outside of the cans, making sure to not get any paint on the inside.
Let the paint dry and decorate the cans, matching your table setting.
Serve soup or stew for your guests.
Enjoy the company, great food and a cute table setting! ;)

I'm partying here! ❤