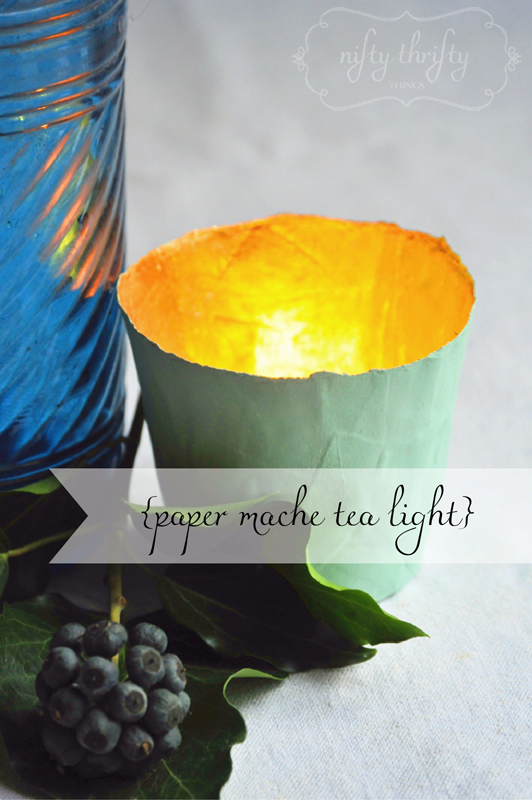 Ever since I started working full-time, I haven't really found much time anymore to craft with my mom..
A few weeks ago, though, we had her over for dinner and crafts. Well, while the hubby made dinner (yummy tacos), my mom and I got crafty. The perfect evening! ;)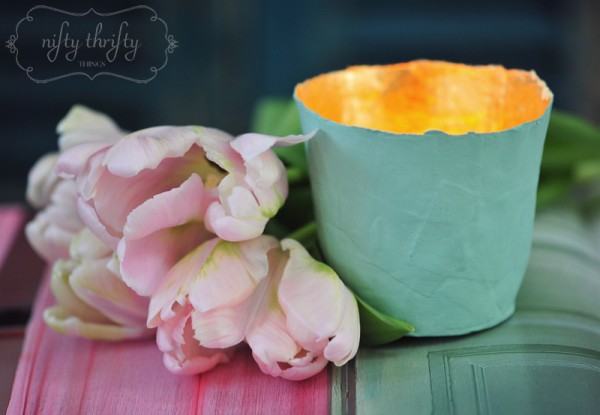 We (tried to make) made paper mache tea lights. Well, tea lights (plural), turned into tea light (singular).. Out of the 6 tea lights we made, only one survived.
That's nothing new to me and my mom, though. We fail at crafting from time to time, hehe.
We learned from our mistake and rescued one of the tea lights. The problem was, that we didn't use anything to prevent the paper from sticking to the glass..
What you'll need:
paper
wallpaper paste
a bowl or glass
gold leaf
gold leaf adhesive
a brush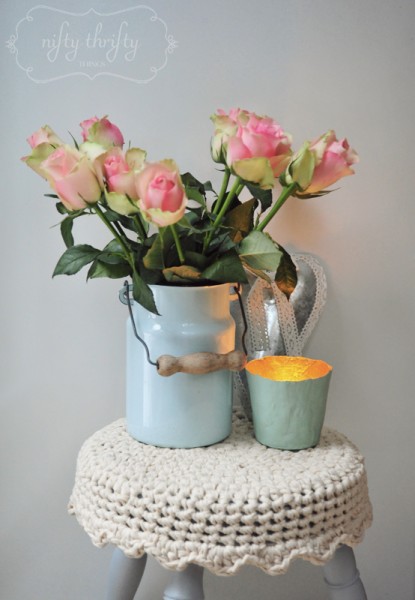 How to:
Mix the wallpaper paste.
Tear the paper in small strips.
Important (where we messed up ;) ): Use Vaseline and cover the bowl or glass to make sure the paper doesn't stick to it too much.
Adhere the paper strips to the glass or bowl. Apply two to three layers.
Place the glass or bowl in the microwave. Check every few seconds to see if it tried.
Remove from microwave

&

use oven mitts to take off the paper mache top.
Let cool off.
Brush on gold leaf adhesive to the inside of the paper mache tea light.
Carefully place the gold leaf sheets on the adhesive covered parts, covering the whole inside.
Use a soft brush to brush off the excess gold leaf.
Optional: Paint the outside with chalk paint.
Place a tea light inside and enjoy the cozy light. :)

I'm partying here! ❤