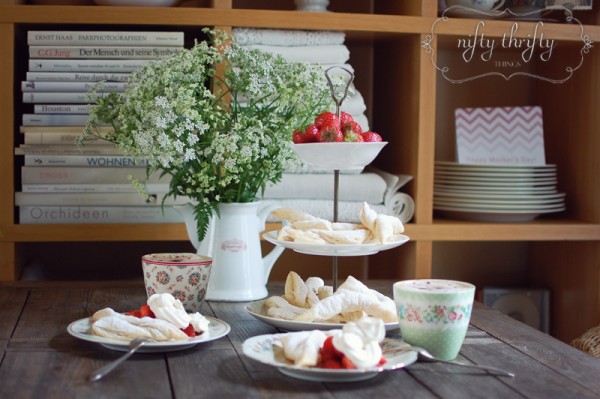 On Mother's Day my mom & I went to the flea market and along with a couple other small things, I found this pretty 3-tiered cake stand. For 2€ (about $2.50)! Quite the deal if you ask me! ;)
Of course we had to put this cute cake stand right to "work" and filled it with some oh-so-delicious powdered sugar coated puff pastry crescents and fresh strawberries. We topped this with some freshly whipped cream and enjoyed the ensemble with a Café Latte. Yum!
We took Mother's Day as an excuse to indulge in such an excess of sweetness. *cough* And strawberries are healthy, right!?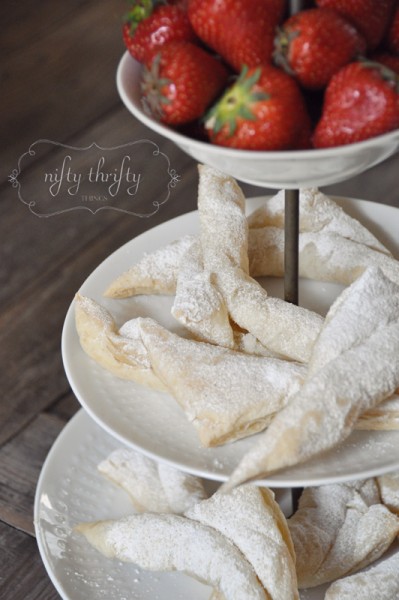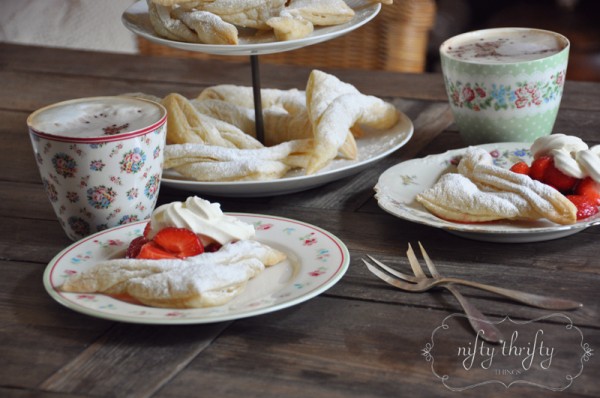 I'm partying here! ♥