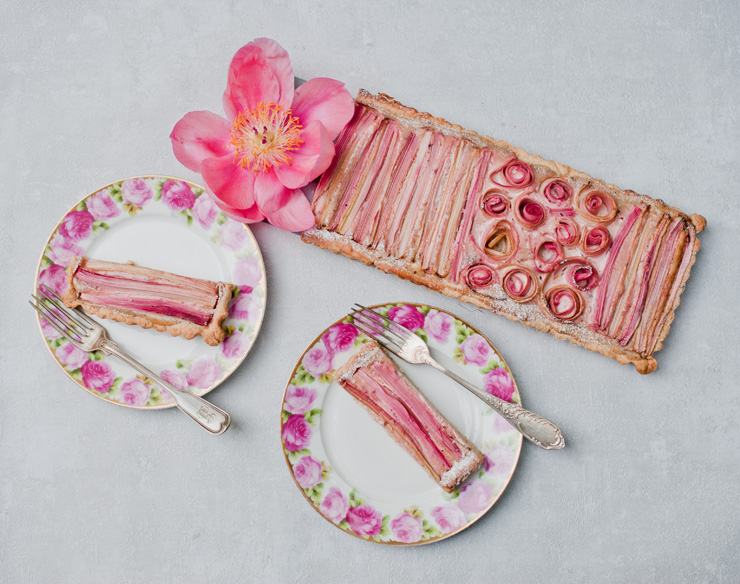 Rhubarb always reminds me of childhood and warm pudding.
Now that I'm an adult, I cook and bake not nearly often enough with this yummy fruit..
A while back my mom and I finally tackled a rhubarb recipe and made a delicious tart with cream cheesecake filling. Yum..
Unfortunately rhubarb-season has already passed for this year, but maybe you'd like to try this recipe next year when rhubarb is in season again.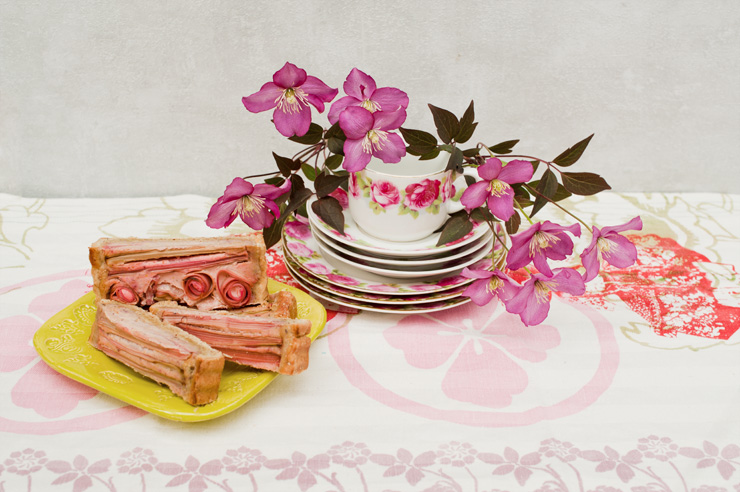 Ingredients
1lbs Rhubarb

powdered Sugar


For the crust:

1 1⁄2 cups Flour
3⁄4 stick Butter, chilled
1⁄3 cup Sugar

1 Egg

2 tbsp. Almond Meal

1 pinch of Salt


Cheesecake-filling:


9 oz. Cream Cheese

5 oz. Sour Cream

1⁄2 cup Sugar

1 package Vanilla Pudding Powder

1 Egg Yolk
Instructions
1
Combine all ingredients for the crust and let chill in the fridge for at least 30 minutes.
2
Mix all ingredients for the filling until creamy.
3
Peel the rhubarb and cut into pieces that fit in the tart form.
4
Press down the crust into the tart pan and back for 15 minutes.
5
Take the crust out of the oven, give the filling on top and place the rhubarb pieces into the filling.
6
Bake for 30–40 Minutes at 350°F (175°C).
7
Dust cooled of tart with powdered sugar.