On warm Summer days it is really important not to leave your kids alone in the car
The temperatures inside a parked car — even when the windows are left open a crack — rise quickly: After just 10 minutes without AC, the temperature rises by 13°. After 30 minutes, the temperature is almost 30° higher than the outside temperature.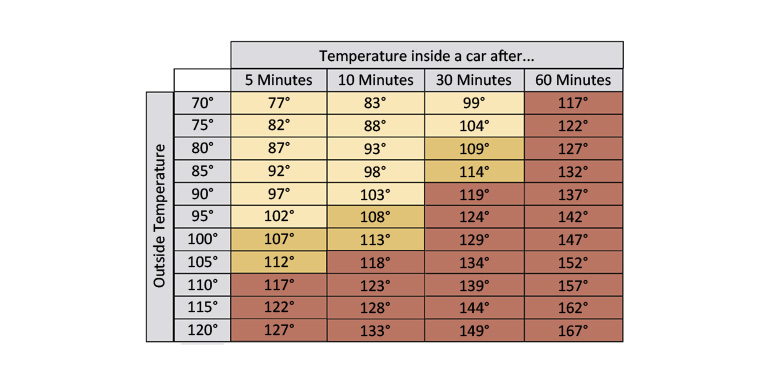 Every year approximately 37 children die after being left unattended in a car, because parents underestimate or are unknowing about the risks. There really isn't any temperature when it's safe to leave a child alone in a car as their little bodies heat up 3–5 times faster than an adult's and they can't regulate their body temperature enough through perspiration. When a child's core temperature reaches 107 degrees, brain injury or even death can occur.
This video brings tears to my eyes every time I watch it, but it shows how important it is to think twice before leaving your child alone in a car..
How to ensure that your kids travel comfortably during Summer
Aside from making sure to never leave your child unattended in a car, it also is important to ensure your kids travel comfortably during Summer. When you take longer trips, make sure to stop frequently and check on them; let them get some fresh air and stretch their legs.
Also make sure to keep your kids' heads out of direct sunlight, by providing shade with sun canopies or window shades.
A few tips for safe travels during Summer:
Put light and thin clothing on your child
Make sure your child drinks enough
Use window shades to block out sun
Make frequent stops to get fresh air
For little children, pick a car seat with a big sun canopy and high spf
For older children, see if a sun canopy can be attached to your car seats, especially when they ride in the passenger seat.
What helped us out a lot when we traveled to Houston last month (with at least 95° weather), was wrapping a muslin cloth (we used a swaddling blanket) around the headrest of the car seat. Muslin is a way more breathable material than the car seat cover and helps prevent unneccessary sweating.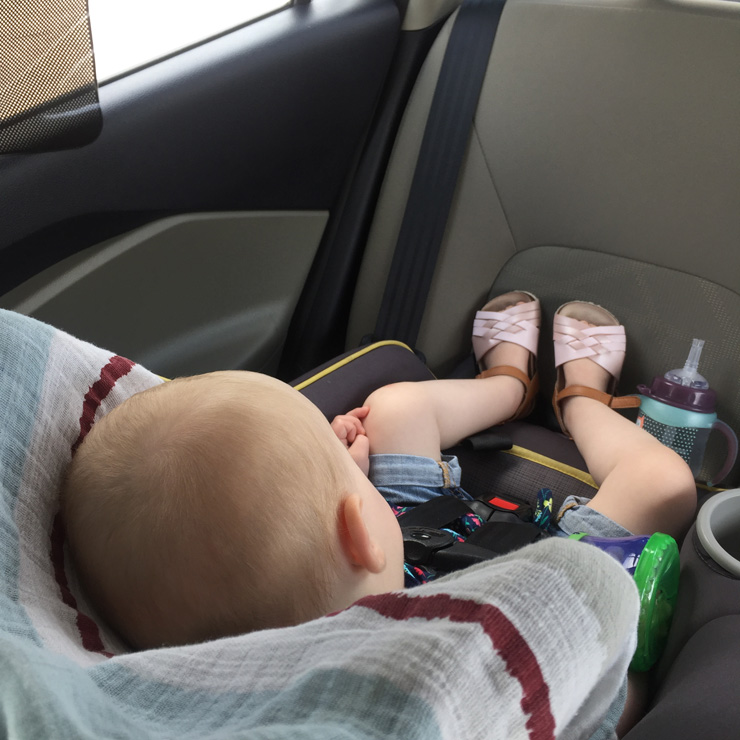 Help spreading the word!
Many parents don't realize how quickly temperatures can rise in a parked car and how dangerous this can be if children are left unattended. Heat is perceived differently by adults and they oftentimes don't recognize the danger.
Together with Besafe, I'm trying to spread the word and educate about the dangers of leaving your kids behind. If you'd like to help raise awareness, you can download this flyer and distribute it at your daycare or other places with young children. One day you might just save a life!